Creating Change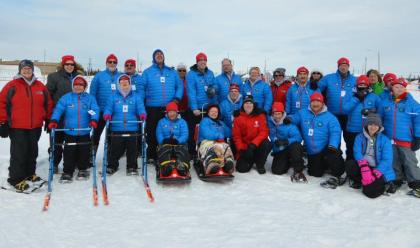 Our programs provide participants with physical fitness and conditioning; improved balance, coordination and body control; an increase in sport skills and competitive skills; and an increase in self-confidence and social skills. But Special Olympics is about much more than sports and fitness.
The movement's true power lies in its ability to create change in the lives of the children, youth and adults registered in our programs, but also in the communities in which they live.
For people with an intellectual disability, Special Olympics is often the only place where they have an opportunity to develop a strong belief in themselves. Through Special Olympics, they begin to see themselves differently. Whether by stepping onto the ice or onto the track, they now see themselves as athletes who can do so much more.
Empowerment through sport
Special Olympics athletes gain confidence and skills that translate into many areas of their lives:
Changing Attitudes
Part of the Special Olympics mission is to provide education and awareness about the dignity and gifts of all people to the general public. Most attitudes toward people with an intellectual disability are framed by misconceptions about what they can and cannot do.
When you witness Special Olympics programs, and see the accomplishments of our athletes, you can't help but change your perspective.
Our programs teach participants and supporters to value leadership, bravery, unity, perseverance, and sportsmanship. Special Olympics reminds us that we are all more alike than different.