Our Volunteers Enrich Lives
Becoming a coach with Special Olympics has many rewards. Along the way, we are always here to help. Our training programs are designed to ensure that you are able to meet the needs of any athlete involved in our organization with both confidence and skill.
Special Olympics Canada sees our volunteers coaching in two main areas; those that are preparing athletes for Provincial/Territorial, National and World Games, and those who will work with athletes in their community who wish to be active for life.
For this reason, we provide coach education that focuses on reaching the potential of both athletes and coaches in these two sporting areas.
Chapter Resources
Coach & Volunteer Course Schedule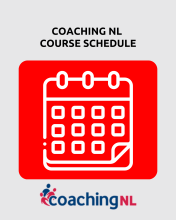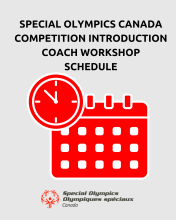 Pan Canadian Coaching Minimum Standard
minimum standard training
(Please click on each course image below to learn more)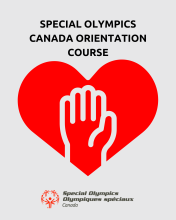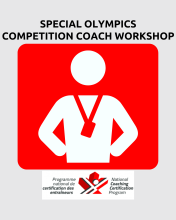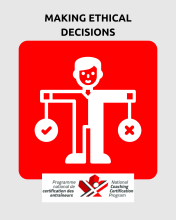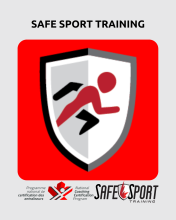 RECOMMENDED NCCP elearning for ALL volunteerS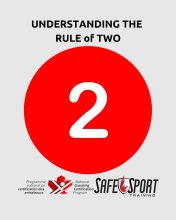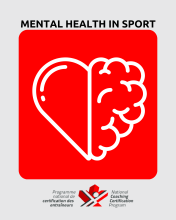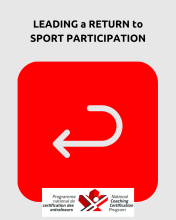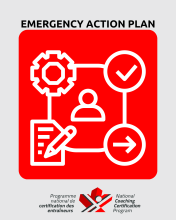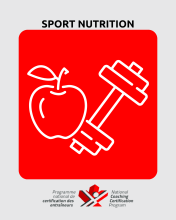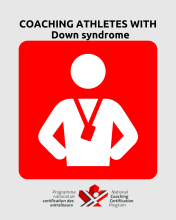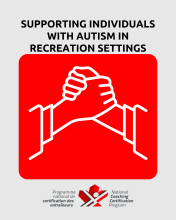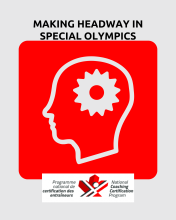 *More NCCP eLearning modules coming soon
ADDITIONAL E-LEARNING OPPORTUNTIES
ADDITIONAL COACHING ASSOCIATION OF CANADA (CAC) eLearning MODULES
There are a number of modules, developed by Special Olympics Canada and/or Coaching Association of Canada that have been launched on the Locker. Upon completion, it will be recorded on your coach's NCCP transcript. The below modules are not required but suggested, as they are resources for managing risk at programs and competitions.
You will need to Log-in to The Locker (if you need your NCCP# and password, email our Program Director) and select the e-learning tab. Some modules are listed on the drop-down menu under "Multi-sport" and others are listed under "Special Olympics".  There is no fee for those listed under Special Olympics.  Other modules may or may not have a fee associated with them.
Diversity and Inclusion in Action:
The Diversity and Inclusion in Action eLearning module is designed for volunteers, coaches, staff, board members, and/or other stakeholders of your organization. In this module, you will learn how to contribute to the success of an organization that reflects, respects, and promotes diversity and inclusion. This module will take you approximately 30‐40 minutes to complete.
Support Through Sport Series:
Did you know 80% of teens reportedly experience some form of teen dating violence? As a coach, it's important to be equipped with tools to understand and recognize the signs. The CAC's new Support Through Sport eLearning series was designed to empower coaches to recognize and take action when it is suspected that a teen sport participant is involved in an unhealthy dating relationship. 
 
Understanding Teen Dating Violence is the foundational module in this series and focuses on creating healthy environments for sports participants between the ages of 11 and 24 years. Coaches will learn to identify elements of healthy relationships, define teen dating violence, and take action when teen dating violence is suspected or known. 
 
The 30-40 minute module is now available for free in the eLearning section of the Locker. Visit for more information, including reference materials, advocacy resources and other information.
-------------------------------------------------------------------------------
ADDITIONAL RESOURCES
EMERGENCY FIRST AID, CPR, AND AED TRAINING
In-person
Event Location: Check your local area to see if you can enrol in a course
-------------------------------------------------------------------------------------
Timeline: registered volunteers should complete within the first year of becoming a volunteer with SONL
Required by: 
Special Olympics NL asks that all Athlete Leadership Facilitators complete Special Olympics Canada's Core Training module for Facilitators.  As the Athlete Leadership program continues to grow in Canada there is a need to ensure that the delivery of the content and workshops is of high quality and consistent across the country.  
The module is designed to help facilitator candidates develop the required skills to successfully facilitate courses in Special Olympics Canada's Athlete Leadership Program.
Once this module is complete, learning facilitators will be able to:
Describe the Special Olympics Athlete Leadership Program in Canada
List the key steps in preparing to facilitate an Athlete Leadership course
Explain the characteristics and skills of an effective facilitator
Describe approaches for managing challenging scenarios in the classroom
This module takes approximately 30-40 minutes to complete and is delivered as an online course.
If this is your first time signing in to the Volunteer Orientation Platform please follow the instructions below.
Learning Facilitator Pathway
STEP 1 - Completion of Core Training for Athlete Leadership Learning Facilitators (online)
STEP 2 - Participate in course content training or a train the trainer workshop (for each specific ALPS course)
STEP 3 - If possible, co-facilitate specific athlete leadership courses for athletes
STEP 4 - Independently, facilitate specific athlete leadership courses for athletes
Training programs are designed to ensure that volunteers are able to meet the needs of any athlete involved in our organization with both confidence and skill.
There are two main coaching areas: (1) preparing athletes for Provincial, National and World Games, and (2) working with athletes at the community level to create healthy and active lifestyles. We provide coach education for both of these sporting areas.
To receive sport technical knowledge, a Special Olympics coach must also participate in the sport-specific workshop.  Special Olympics Canada does not run workshops pertaining to the technical aspects of Special Olympics sports. This is accomplished through our partnerships with national sport organizations (NSOs) and provincial/territorial sport organizations (P/TSOs).
YOUNG ATHLETES COACH
Timelines for this training are the same as listed above for our community club coaches & volunteers:
Special Olympics Canada Coaching Young Athletes Course 
NCCP Multi-Sport Fundamentals Movement Skills (FMS)
NCCP Making Ethical Decisions (MED) Evaluated
NCCP Safe Sport Training eLearning Module (Direct Athlete Contact)
SOC Volunteer Orientation eLearning Module
ATHLETE LEADERSHIP FACILITATOR
Special Olympics Canada's Core Training Module for Facilitators
Safe Sport Training eLearning Module (Direct Athlete Contact)
How to Host Sport Competition Guides
(These guides are under development, please check back for details)
Volunteer & Coaching Roles & Responsibilities
B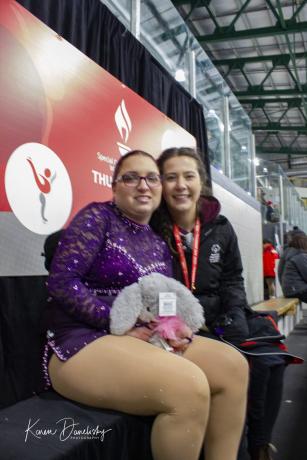 e a coach, operational volunteer, athlete leadership mentor or volunteer at an event or competition. There is a role for everyone.
As a Special Olympics coach or volunteer, you bring enthusiasm, commitment, and a positive attitude to each program, event or competition you attend, enriching the lives of the athletes you meet.
In return, coaches and volunteers develop relationships with athletes who inspire you with their dedication, perseverance, and courage. You learn new skills, meet new people and gain unique experiences, enriching your own life in turn.
Coaches and volunteers can hold a varity of roles - you may be a head coach for one program and a program volunteer for another. Each role has unique responsibilities and minimum training requirements.  
COMMUNITY CLUB LEVEL 
HEAD COACH (HC)
A head coach is ultimately responsible for all actions within their sport program. They regularly communicate with assistant coaches, program volunteers, athletes, parents/caregivers and their club committee. They facilitate practices, help keep track of registration and attendance, ensure the training and safety of athletes at practices, accompany athletes to competitions, and they know the sport rules and divisioning process for their sport. Head coaches must be a minimum of 18 years of age or older and make every effort to complete all required training within their first year.
ASSISTANT COACH (AC)
An assistant coach helps the head coach with all duties; if the head coach is unable to attend a practice the assistant coach may step up to run the program. They assist with the training and supervision of athletes at practices and competitions. They regularly communicate with the head coach, program volunteers, and athletes, parents/caregivers. They must make every effort to complete all required training within their first year.
JUNIOR COACH (JC)
A junior coach helps other coaches with training at practices and competitions.  A junior coach would typically be between 12-16 years of age and would not have any athlete care as part of their assigned duties.  Junior coaches often are their to support the program and when they become of age can move into the role of Assistant/Head Coach or Program Volunteer pending the needs of their program and they have made every effort to complete all required training.
PROGRAM VOLUNTEER
A program volunteer assists coaches with training at practices by listening to instructions and working with the athletes' to help each of them achieve success during the program. Program volunteers are a key component to helping athletes reach their goals. Program volunteers must be a minimum of 12 years of age or older depending upon the needs of the program.  Program volunteers under the age of 18 would not have athlete care as part of their assigned duties.
PEER MENTOR
Check back for more details soon. 
OPERATIONAL VOLUNTEER 
Each Community Club's structure may vary slightly.  For a full list of roles & responsibilities please see Club Bylaws & Committee Structure Template
Club Coordinator/Chair
Program Coordinator/Vice Chair
Treasurer
Secretary
Club Registrar
Fundraising Director
Social Activities Director
Coach Representative
Parent/Caregiver Representative
Athlete Representative
Member at Large
Young Athletes PROGRAM
Young Athletes Coach
Young Athletes Program Volunteer
PROVINCIAL LEVEL 
EVENT or COMPETITION VOLUNTEER
Games Organizing Committee (GOC) Member
Games Volunteer
Sport Official / Referee
General Volunteer
Provincial Team Program (PTP)
Chef de Mission
Team Manager
1:1 Support Person
ATHLETE LEADERSHIP Program 
Athlete Leadership Mentor
Athlete Leadership Learning Facilitator
NATIONAL LEVEL
Check back soon for details.
Interested in becoming a volunteer?  Please email us at info@sonl.ca