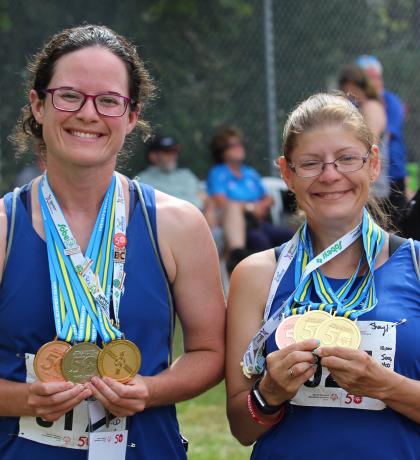 Special Olympics BC athlete and Director Ashley Adie says that without access to in-person programs during the pandemic, "I found myself falling into a depression, and my motivation went down the toilet. I found myself really fighting to keep running and keep training. ...
"When we're doing the in-person stuff, we feed off each other with motivation and pushing each other to go further and train harder. It gives me purpose, a sense of belonging, something to continually strive for and has me push myself to the limit."
With the strong support and demand by our community of athletes and volunteers, Special Olympics BC is back with a bevy of year-round in-person programs.
In fall 2021, Adie and Special Olympics BC President Dan Howe spoke with the Vancouver Sun for a feature story about our return to sport and strong safety protocols.