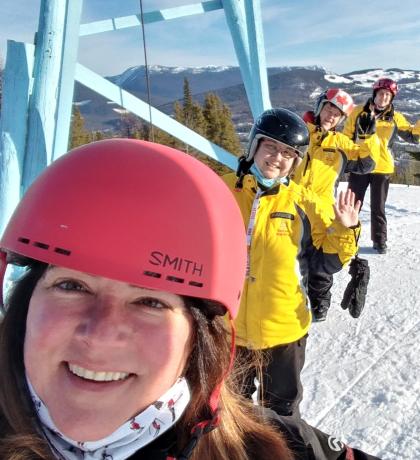 Misty Pagliaro has been involved with Special Olympics BC for over 14 years, providing guidance, motivation, and support to many athletes as a coach. The 2020 Howard Carter Award winner has coached Special Olympics athletes at local, provincial, national, and international levels, leaving a lasting positive effect on everyone she has worked with.
Pagliaro was the alpine skiing coach for athletes from the Kootenays at the 2023 SOBC Winter Games presented by Prospera Credit Union, and she was proud of their efforts.
"You give so much to the athletes, but they give so much more back," Pagliaro said to My East Kootenay Now. "They truly appreciate everything you do for them. It's the most rewarding volunteer position I've ever had."
Read more from Pagliaro and her experience at the 2023 SOBC Games
Enjoy more stories from 2023 SOBC Winter Games participants and visit our Provincial Games homepage for photos and results!