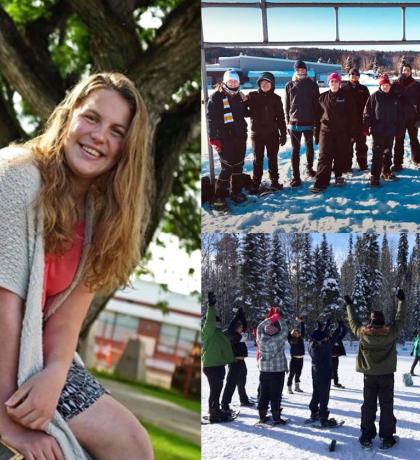 Congratulations to Special Olympics BC – Prince George coach Sylvia Masich and Special Olympics Canada Past Chair Mark Tewksbury who both recently received awards in recognition for their outstanding achievements.
A dedicated coach with SOBC – Prince George's athletics and snowshoeing programs, Masich was presented with the Prince George City Council's Youth of the Year Award on June 24. This award is given to high achievers between the ages of 13 and 18 attending school in the city who have demonstrated a high level of school involvement and significant contributions in the community through volunteering.
Masich has been an athlete, coach, and volunteer for the Prince George Track and Field Club for the past eight years. In addition to giving her time as an SOBC – Prince George coach, Masich has worked to include Special Olympics athletes in the Prince George Track and Field Club's traditional training program. Her efforts helped three SO athletes qualify for the high school track provincial championships.
On September 13, Olympic champion swimmer and long-time Special Olympics Canada champion Mark Tewksbury received the Muhammad Ali Humanitarian Award for Gender Equality, recognizing his ongoing efforts to fight for equality.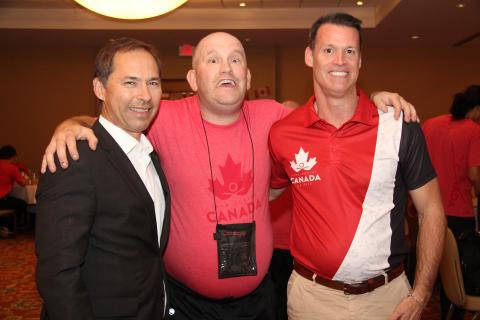 A three-time Olympic medallist for swimming, including gold in 1992, Tewksbury has given his time to Special Olympics as an advocate and leader for many years. He is known as a champion of justice, fair play, and equal rights who has addressed human rights at the United Nations as a leader in the global LGBTQ+ movement.
Tewksbury served as Chair of the Special Olympics Canada Board of Directors until this month when he transitioned into the role of Past Chair. In 2013, Tewksbury founded the Special Olympics Canada Champions Network, a group of fellow athletes and celebrities who volunteer their time and lend their powerful voices to help open minds to the abilities and achievements of athletes with intellectual disabilities.
If you know of an SOBC member recognized with an award, please share the news with SOBC Communications Manager Megan Pollock by email or by phone at 604-737-3077.