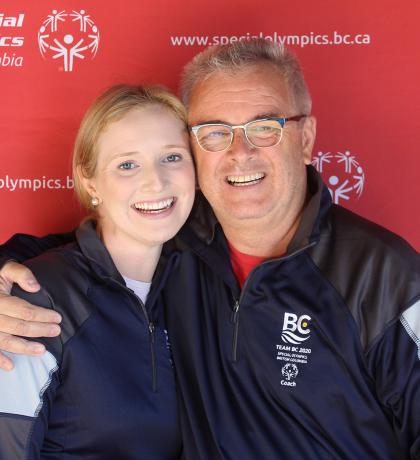 Ready – set – train! Members of the Special Olympics Team BC 2020 Training Squad are starting their slow build toward the Special Olympics Canada Winter Games Thunder Bay 2020. Commitments have been signed so team members will be keeping up their fitness and skills over the summer, and will be preparing to be in tip-top form to deliver personal bests in national competition. 
Special Olympics Team BC 2020's incredible volunteer coaches and mission staff members helped launch the team spirit at a summit on June 14 to 16 at Belcarra's Sasamat Outdoor Centre. These dedicated and inspiring individuals came together from all over the province to share information, experiences, and passion for helping Special Olympics athletes succeed. 
These caring, knowledgeable, and passionate volunteers give so much to the Special Olympics movement in their year-round programs, and they will do an amazing job getting Team BC ready for the 2020 National Winter Games.
"The collaboration I saw this weekend, the energy... It's good to know we have a team that's up for anything!" Chef de Mission Michelle Cruickshank said in closing the summit.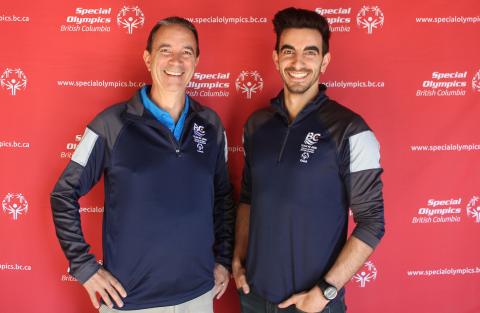 With the summit running over Father's Day, SOBC Vice President, Sport, Lois McNary noted how exciting it is to have a pair of fathers and their second-generation coaches on the Team BC 2020 coaching staff. Alpine skiing Head Coach Randy Scott of SOBC – North Shore is joined by his alpine coach daughter Devyn Scott of SOBC – Kelowna, and snowshoeing coach David Wilkinson SOBC – Kelowna is joined on the team by both son Ty Wilkinson, a curling coach out of SOBC – Kelowna, as well as by his snowshoeing athlete son Tony Wilkinson, a World Games medallist! 
Logo launch
The summit included the unveiling of Special Olympics Team BC's new logo, created by Kurtis Hurrie of Goodidea Creative. Hurrie put great time and care into the vision for the logo, in order to celebrate Special Olympics BC's inspiring athletes and capture their spirit of determination.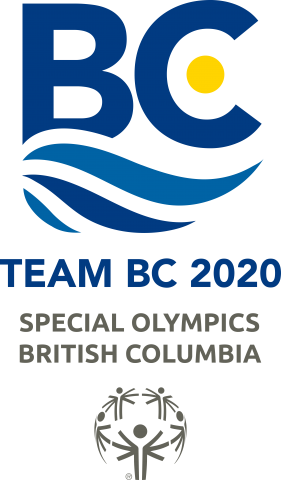 Hurrie's vision for the logo elements includes:
The Rising Sun: "The rising sun directly references the provincial flag and is a visual anchor point for the logo, perfectly balancing the eye. The rising sun also references Special Olympics BC's goal of encouraging athletes to achieve new levels by challenging themselves."
The Raging Ocean: "Nothing is more synonymous with B.C. than our ocean. The B.C. coast is beautiful, powerful, embedded in our culture, and has sustained the First Nations of Canada for generations. This part of the icon injects movement into the design which strengthens the athletic component. The waves are also starting from the left, or west, side of the logo, representing B.C. as the westernmost province."
Victory: "The C and the sun parts of the logo have an additional meaning. When put together they create a minimal visual representation of an athlete throwing their arms in the air in victory. Whether they win or not, they are brave in the attempt. This section of the logo is a constant reminder to the athletes that no matter the outcome, they are victorious in challenging themselves to accomplish great things."
Many thanks to Kurtis and Goodidea Creative! We can't wait to see Special Olympics Team BC 2020 achieve great things while proudly sporting this logo in Thunder Bay.
Follow Special Olympics Team BC's journey at www.soteambc2020.ca and on SOBC's social media accounts with hashtag #SOTeamBC2020.