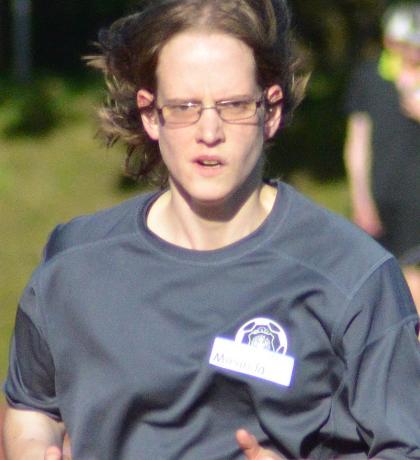 Athlete Reporter Miranda Orth of Special Olympics BC – Nanaimo has returned to in-person sport programs, which are following SOBC's strong Return to Sport safety protocols. Read Miranda's experience below!
Special Olympics has started returning to in-person sports, and athletes like myself are excited about this!  
Without the in-person sports, it was challenging to figure out how to stay active outside of the house especially if was just yourself. 
My first day at Special Olympics track practice in Nanaimo was fun and I got to meet a few athletes and a couple of coaches at the track place located at Nanaimo District Secondary School. The people there were fun to interact with and so I got to socialize with some people along with doing hard work with running around the track and some exercises.
We had great time at the first practice and everyone was friendly, which made the practice really great. At one point, I was having fun with stairs exercising the coach was having us do, that I almost didn't do a water break after 10 rounds of running up the stairs on stands and walking back down. It was really wet, but we did the track workout despite the wet weather with wearing rain gear like rain jacket and rain pants!
Track and field is really fun, as it's my main sport when I do the work because I feel I'm getting workouts with running on track, especially for long distances.
I enjoy taking the bus to my Special Olympics track sport and seeing people there weekly on Monday evenings.
It's good that Special Olympics has resources for exercises athletes that can be done virtually along with now being able to do the sports in-person again!
Join Miranda and register for SOBC programs
Find Return to Sport safety info