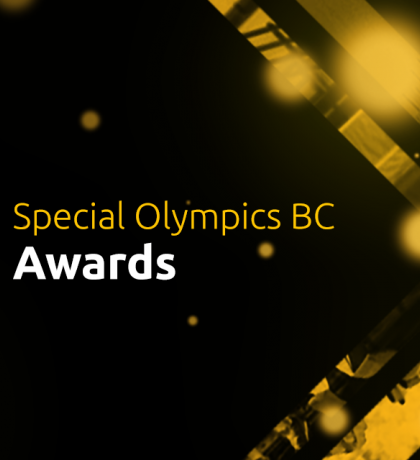 We are delighted to congratulate the 31 accomplished and dedicated athletes, coaches, and volunteers who have been nominated for this year's Special Olympics BC awards! Many thanks to everyone who took the time to spotlight these community members for their outstanding achievements, spirit, and contributions to Special Olympics!
Each year, the SOBC award winners are chosen by a selection committee comprised of volunteers from around the province. With so many amazing individuals nominated this year, the selection committee now has the difficult task of choosing the award winners after carefully reviewing all nominations.
Our sincere thanks go out to this year's committee members:
SOBC – Kelowna athlete Chris Harrington, Athlete Input Council Region 2 representative
SOBC – Terrace Local Coordinator Alexander Blum-Walker
Long-time SOBC friend and champion Marnie Carter of Carter Auto Family
SOBC Region 5 Coordinator Darren Inouye
SOBC Past Chair Pamela Keith
SOBC – Richmond Local Coordinator Marcus Narsaiya
SOBC Region 1 Coordinator Joanne Thom
Let's get ready to celebrate the deserving nominees and winners!
Nominees will be announced in the week of July 5!
Winners will be announced in the week of July 12 – join us for a virtual awards show!
We are excited for this opportunity to celebrate these inspiring individuals province-wide. Stay tuned to SOBC's website and social media channels for details to come!