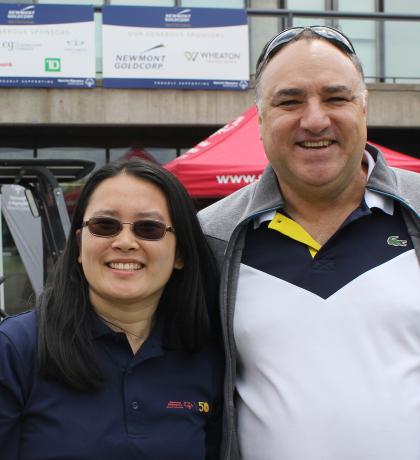 A highlight of every Newmont Invitational Golf Tournament is seeing so many individuals and organizations come together to support Special Olympics BC. Even though we couldn't hold this year's tournament, many sponsors and donors have still gone above and beyond to make a difference.
Presenting Sponsor Newmont and Greens Sponsor Wheaton Precious Metals led the charge by immediately converting their Newmont Invitational sponsorships into donations to SOBC even though we could not hold the event.
This inspired many other companies and individuals who had previously sponsored the tournament or purchased a team to also continue their support. This included Border Gold, Michael Campbell, Dueck Auto Group, Fiore Management and Advisory Corp, High Performance Communications Inc., Integrated Wealth Management Inc., Ozzie Jurock, Replay Destinations, Schachter Energy Research Services Inc., Stephen Roberts, StockScores, Greg Trammell, and the Windsor Plywood Foundation, held at the Vancouver Foundation.
Heartfelt thanks to these outstanding supporters for continuing to help us change lives throughout the province.