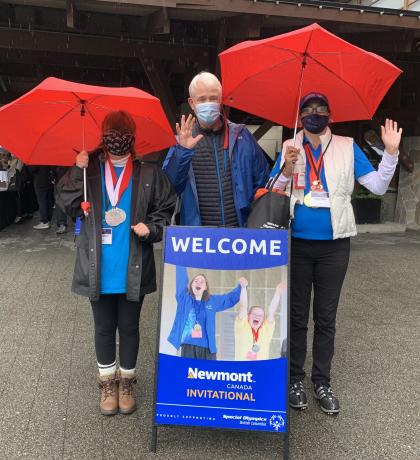 "By being here today, you send a clear message that Special Olympics athletes with intellectual disabilities, who you're supporting, who are of the ages anywhere from two to 92, are important – that people in the community care about them." 
Special Olympics BC Director and Tournament Chair Michael Campbell kicked off the 2021 Newmont Invitational Golf Tournament by articulating the event's mission. The supporters of the Newmont Invitational are committed to raising much-needed funds for Special Olympics BC athletes and programs, and showing that Special Olympics BC athletes and families matter.  
Far too often, people with intellectual disabilities are left behind and forgotten in many areas of our society. In Special Olympics, they take centre stage for their abilities and achievements, and find empowering friendships, confidence, and community.  
The supporters of the Newmont Invitational Golf Tournament are genuinely dedicated to creating life-changing experiences for the thousands of Special Olympics BC athletes who participate in year-round programs in 55 communities throughout our province. 
With the tournament back and better than ever this year, this great day of golf at Westwood Plateau Golf & Country Club raised more than $335,000. 
Heartfelt thanks to our generous sponsors: 
Sincere thanks also to SOBC athletes Rene Girard, Abby Sudom, and Kayla Willms and to all the dedicated volunteers, who played a vital part in making the 2021 Newmont Invitational such a success.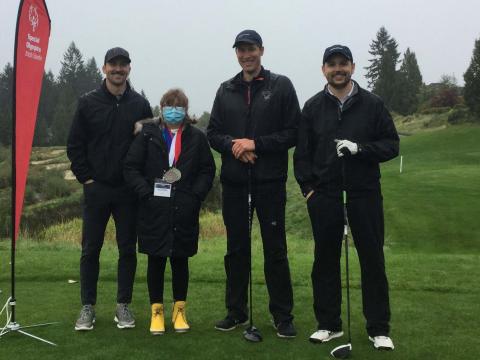 Campbell described why the Newmont Invitational matters now more so than ever. 
During the pandemic, he said, Special Olympics BC volunteers "have worked tirelessly to provide programs because without them, so many of the people we are involved with are completely isolated in the community." 
At the wrap party, Campbell announced that he would generously match donations up to $25,000. "That's how strongly I feel about the opportunities we create," he said. 
To date, the Newmont Invitational has raised more than $3.8 million to make a difference for Special Olympics BC athletes and programs.  
The generosity of the tournament supporters helps athletes like Jake, whose favourite Special Olympics accomplishment is "being able to overcome being shy, invisible, and bullied."  
Thank you for making a difference for Jake and his fellow athletes with intellectual disabilities throughout our province!