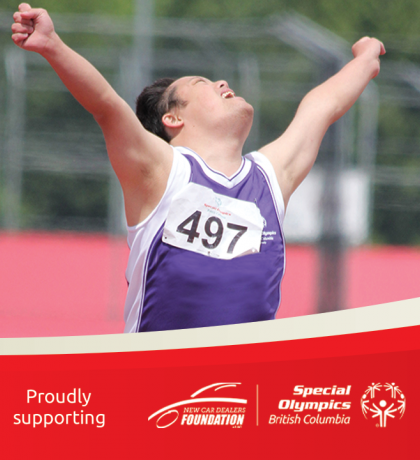 The New Car Dealers Foundation / Special Olympics BC Auction has launched! From now through September 24, visit www.auction2020.ca to bid on more than 250 exciting items donated by New Car Dealers members and supporters to benefit Special Olympics BC and the New Car Dealers Foundation of BC.
This year's headline prize is a 2020 Honda Civic DX Sedan, and the auction also includes other unique and sought-after items in automotive, business, food, lifestyle, media, sport, travel, and wine.
SOBC Board of Directors member Pamela Keith serves on the auction's organizing committee. She says this year's event is particularity important, since many Special Olympics BC fundraisers have had to be cancelled or postponed due to COVID-19.
"This is something that we can do online and generate interest. It's fun for people who participate, and it will bring us the funds we all need to keep us going," Keith said on SOBC's What's On Your Mind Wednesday.
The New Car Dealers Association of BC has been driving support for Special Olympics athletes and programs throughout the province since 1984, and has raised more than $5.1 million through this impactful annual auction.
Special thanks to BC Honda Dealers for donating a vehicle to the event! We are also very grateful to the dealers, companies, and individuals who donated cash or auction items!