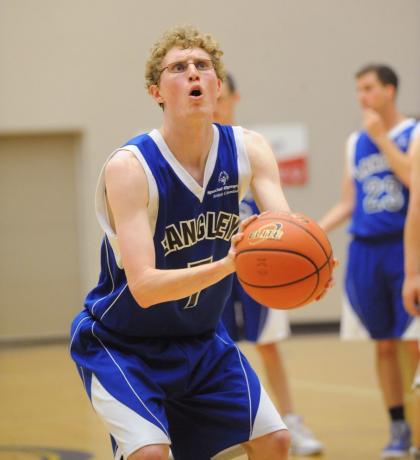 The ultimate dream for any basketball fan will come true for Special Olympics BC – Langley basketball player Sean Annan this month, as he will share the court with NBA and WNBA players and legends! Annan has been chosen as one of 12 Special Olympics athletes from around the world to play in the ninth annual NBA Cares Special Olympics Unified Sports® Basketball Game on February 14. 
This marks the first time SOBC has ever been represented at this exciting matchup, where Special Olympics athletes will team up with NBA and WNBA players and legends in a 40-minute game spotlighting inclusion and acceptance. 
The NBA Cares Special Olympics Unified Sports game is part of the 2020 NBA All-Star Weekend in Chicago from February 14 to 16. The Unified Game will take place prior to the NBA All-Star Celebrity Game presented by Ruffles at Wintrust Arena and stream live on the NBA's official Facebook page at www.facebook.com/nba from 2 to 3 p.m. PT on February 14. 
SOBC – Langley hoopster Annan has been extremely dedicated to his training over the years, and has shown continuous improvements both on and off the court. His athleticism paired with his commitment to the game of basketball have made him increasingly difficult to guard, but a pleasure to coach. He is respectful of teammates and often leads by example, aiming to elevate the performance of the entire team. Annan's family and SOBC – Langley basketball coach Bruce Shelvey put forward a moving nomination to be considered alongside his elite level performances and abilities.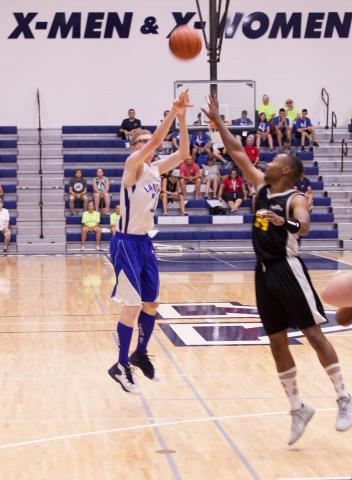 Annan has participated in two Special Olympics Games cycles in basketball, where he contributed greatly to his team's success at the Regional Qualifiers and at Provincial and National Games. He could have been considered to be a member of the 2015 Special Olympics Team Canada that went to the World Games in Los Angeles, had it not been for a devastating injury. 
At the 2014 Special Olympics Canada Summer Games in Vancouver, Annan suffered a compound fracture of his tibia and fibula. At the time, Annan appeared more concerned with his teammates than he did with his own wellbeing, realigning their focus by saying, "Let's get on with it." His team later went on to win gold in the finals. 
Throughout the remainder of the 2014 National Games, Annan's teammates wrote his No. 7 on their shoulders to carry him with them through the journey. Annan's teammates and even opposing players visited him at the hospital, speaking volumes to the level of respect he has earned throughout the Special Olympics community. The love continued to flow in with cards and care packages arriving at the door throughout Annan's recovery period, showing that he was valued and not forgotten. 
Due to this support, combined with his mental toughness and physical perseverance, Annan was out of his cast in three months and back on the court in six! The entire experience allowed Annan to return with a greater appreciation for the Special Olympics community, a new love for basketball, and an understanding that life isn't always just about playing hoops.  
Known by his family and friends as a kind and considerate person, Annan has never let any challenges get in the way of living a full and meaningful life. He finds fulfillment in working as a warehouse labourer and forklift operator, maintaining a disciplined and rigorous workout program, and volunteering with others that are less fortunate. 
Annan began participating in Special Olympics immediately after graduating from high school, when other inspirational athletes showed him that he wasn't alone and that he could share a community with others who faced similar challenges. Over the years Annan has assumed a leadership role within SOBC. He feels strongly that he needs to give back and promote a place of belonging where it is OK to be different, where the uniqueness of each individual is celebrated, and where egos are left at the door. 
Annan's story, like many others born with intellectual, physical, or genetic variations, is one of overcoming adversity. However, it is the way in which he has chosen to face some of his biggest barriers that sets him apart as someone who not only survived challenges, but has come to understand how to thrive while in the midst of the fight. 
Annan is a superb athlete with a strong understanding of the game. His court awareness makes him an asset to any team and he is responsive to direction given by coaches. 
You can see more of Annan's abilities and love for basketball in his nomination video filmed by fellow SOBC athlete Christian Burton!
SOBC wishes Annan all the best during this amazing experience and beyond and we look forward to watching him showcase his talents alongside his NBA idols! Stay tuned to our social media channels for coverage!