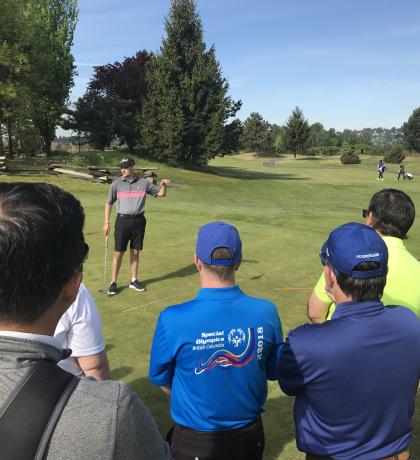 In 2012, Special Olympics BC introduced the Performance Program. The concept of the program was to provide SOBC coaches and athletes with sport-specific training that would elevate the performance of SOBC athletes. The program has been very successful, helping many coaches and athletes reach their potential. Based on feedback from coaches and the SOBC community, the Performance Program will now be evolving into the newly designed Coach Development Workshops.
Over the past year, Special Olympics BC Sport Consultant Jacques Thibault and SOBC sport staff audited resources available to coaches in B.C., and consulted some former participants of the Performance Program. It was determined that SOBC could create greater value for all coaches and athletes by focusing on hosting sport specific coaching workshops that are solely for coaches. The intent is to give coaches the time and tools they need to enhance their abilities. They will bring those skills home to benefit all athletes and coaches in their programs.
The new Coach Development Workshops will allow coaches to focus on learning, networking, and sharing ideas with one another. Coaches become ambassadors and ultimately increase the reach of the program by sharing the empowering education with the athletes and other coaches in their communities.
Pilot program participant and SOBC – Mission coach Paul Burns says, "The program was definitely valuable, I learned so much. Things like proper technique give the athletes a better chance of success."
Under the Coach Development Workshop SOBC will continue hosting provincial events with coaches from all over the province, and will also continue offering Regional events that increase the opportunities for coaches.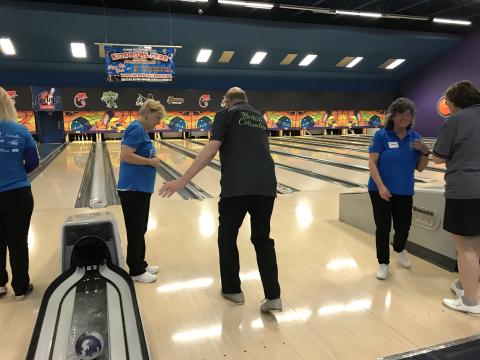 Also as part of the new Coach Development strategy, SOBC will introduce an official Coach Mentor Program. While coaches have generally shared information with one another informally, there is a desire for a more formal, structured, and personal application of coaching guidance. Over the next year, SOBC will work with long-time coaches to develop the mentorship program so that coaches who are new to Special Olympics have the opportunity to connect with another coach from their sport.
This allows veteran coaches to pass along the wealth of knowledge they have attained during their time with SOBC, and equip newer coaches with tools to ensure their athletes succeed. This will be a voluntary program available to coaches around the province.
After attending one of the pilot Coach Development Workshops, SOBC – Kelowna coach Bruce Marshall says, "The program gave me motivation, new skills and a chance to talk to other coaches in softball to see how they coach Special Olympics athletes."
Both Burns and Marshall agree that the pilot programs were of great value to them as coaches. They could see the direct benefit it had on their athletes as they were now equipped with more information and better resources that allowed them to continue to improve.
In order to determine the effectiveness of Coaching Development Workshops, SOBC has determined baseline standards that staff and SOBC consultants will use to track progression. The program baseline calculation will consider a number of areas that identify where a program requires additional support. By establishing these baselines, the program quality can be consistently monitored and opportunities for growth can be recognized in a timely manner.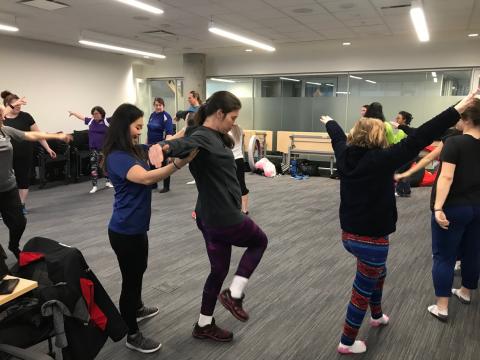 Additionally, coaches will be able to compare the functional test results of the athletes' fitness. These tests help motivate and guide athletes in their training and track their progress. An improvement in functional test results amongst the majority of athletes in a program will be seen as confirmation that the Coaching Development Workshops are working as intended.
Special Olympics BC aims to empower our coaches with the tools needed to push athletes to be the very best they can be, in a safe and supportive manner that can work for athletes of a wide range of ability levels. SOBC is a community, and raising the bar in this one area will result in elevated performance for all.
Due to the high interest in these workshops, participation is by invitation only. If you are interested in getting involved, please contact your Local Coordinator. For more information please contact SOBC Sport Manager Helen Cheung by email or by phone at 604-737-3055 / 1-888-854-2276 toll-free.