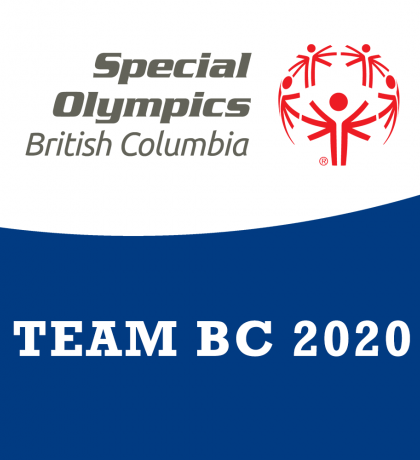 We are so pleased to announce the roster of the Special Olympics Team BC 2020 Training Squad, with members from all the sport Regions throughout our province! 
These dedicated and deserving individuals have qualified for their spots on the Team BC 2020 Training Squad based on their performances in the 2019 Special Olympics BC Winter Games in Greater Vernon. 
Next February 25 to 29, Special Olympics Team BC 2020 will head east to Thunder Bay, Ontario, to compete with pride in the 2020 Special Olympics Canada Winter Games. This will be our province's biggest National Winter Games team yet, because this will be the first time that 5-pin bowling will be part of Winter Games – it's back-to-back National Games for the 5-pin bowlers as they transition out of the summer sport cycle!
Team BC 2020 Training Squad members are currently receiving their contracts and committing to training hard over the next year, in order to pursue personal bests in competition at the national level. 
Team BC 2020 Chef de Mission Michelle Cruickshank, SOBC Community Development Manager for Region 6 (Vancouver Island-Central Coast), is excited to step into the provincial team Chef role for the first time. She led the Region 6 team for the 2019 SOBC Winter Games, and she is so looking forward to working with the whole Team BC 2020 Training Squad!
"You have all dedicated many hours to training and competing to get to this point, and we are so very proud of each and every one of you. Now the work for the next big step in your journey begins!" Cruickshank says to the Team BC Training Squad members. "We all know that as an athlete you must be committed to working hard and motivating yourself each and every time you step onto the ice, the snow, the court, or the alley. As an athlete selected to this training squad, we hope you will consider this a great opportunity and believe in the things that we ask you to do in order to be able to reach new personal bests at National Games."
Cruickshank invites everyone to remember:
"The most important key to achieving great success is to decide upon your goal and launch, get started, take action, move!" – John Wooden, legendary basketball player and coach
"You all have this in you, and you have a great network of coaches that are willing to train with you and help you achieve your goals. Once again, congratulations and I look forward to embarking on this opportunity with all of you!" Cruickshank says.
In Thunder Bay, the athletes in alpine skiing, cross country skiing, figure skating, floor hockey, snowshoeing, and speed skating will compete for the opportunity to represent Canada at the 2021 Special Olympics World Winter Games. (Curling and 5-pin bowling are not offered at the World Games level.) 
Coaches and mission staff will come together for a summit on June 15 and 16 to charge up the Team BC 2020 spirit and plan how they will help the athletes shine in competition at the national level. 
Stay tuned to SOBC's website and social media accounts for all your Team BC news! #SOTeamBC2020