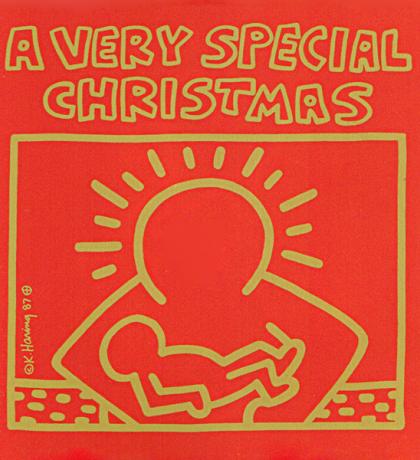 As we celebrate the 50th anniversary of Special Olympics this year, we are taking a look back at the #50moments that have defined the Special Olympics movement here in B.C. and throughout the world.
For over 30 years, the biggest and brightest voices in the recording industry have generously lent their time and talents to Special Olympics to create the holiday album series – A Very Special Christmas (AVSC) – the single most successful benefit recording in musical history. This series has also brought joy to the world through the transformative power of sport.
Originally designed as a memorial tribute to his late father, AVSC was founded by record producer Jimmy Iovine who made a career of working with music icons including John Lennon, Bruce Springsteen, Stevie Nicks, and Tom Petty. Vicki Iovine, a model, writer, and Special Olympics volunteer, suggested that the holiday album should benefit Special Olympics. They won the approval of Special Olympics founder Eunice Kennedy Shriver and a legacy was born.
The first AVSC album was released in late 1987, and included superstars such as Bruce Springsteen, Madonna, and U2. It was lauded by The New York Times as featuring "the heaviest lineup of big-name rock talent to appear on any record since We Are the World." Co-producers Bobby Shriver, Vicki Iovine, and Paul Marshall (with Jimmy's behind-the-scenes support) put out an album that everyone wanted to be on and everyone wanted to buy. Artists donated their time and talent, and producers and labels waived their fees. The result is that 100 per cent of the proceeds of sales of AVSC albums comes directly back to Special Olympics.
Since the release of the first AVSC album, approximately $131 million in royalties and investment proceeds has been generated by the sale of this and subsequent AVSC albums to support athletes with intellectual disabilities around the world, helping to forever change lives through the power of sport and the magic of music.
Watch this video to learn more the creation and success of A Very Special Christmas album and the impact it has made on Special Olympics around the world.