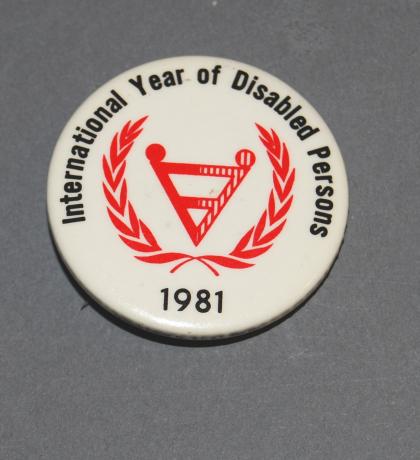 As we celebrate the 50th anniversary of Special Olympics, we are taking a look back at the #50moments that have defined the Special Olympics movement here in B.C. and throughout the world.
In 1981, the United Nations took a powerful stand for people with disabilities. The United Nations General Assembly proclaimed 1981 to be the International Year of Disabled Persons, in order to emphasize equality for all.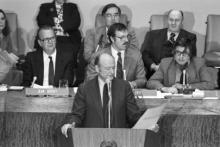 According to UN.org, "The theme of the year was 'full participation and equality,' defined as the right of persons with disabilities to take part fully in the life and development of their societies, enjoy living conditions equal to those of other citizens, and have an equal share in improved conditions resulting from socio-economic development."
Throughout the year, there were calls for plans of action at all levels. The year also aimed to increase public awareness, enhance understanding and acceptance of persons with disabilities, and encourage persons with disabilities to form organizations to express their views and generate action for improvements.
The year showed that the image of persons with disabilities depends to an important extent on social attitudes; these were a major barrier to the realization of the goal of full participation and equality in society by persons with disabilities. Special Olympics has an important part to play in changing these attitudes. Through the power of Special Olympics athletes and sports, our movement is ushering in a new world of unity, tolerance, and respect. 
After the year, the United Nations General Assembly adopted the World Programme of Action Concerning Disabled Persons in December 1982. The current Convention on the Rights of Persons with Disabilities recognizes the importance of the principles of that program in its preamble. Today, the Convention on the Rights of Persons with Disabilities has been ratified by 177 countries, including Canada.  
The Special Olympics movement officially launched in B.C. in 1984 and has been changing the world ever since, opening hearts and minds to the talents of individuals with intellectual disabilities.
Today, official Special Olympics terminology is to use people-first language, i.e. person with a disability rather than disabled person. Learn more
Global attitude-changing efforts continue through the International Day of Persons with Disabilities, marked annually on December 3.