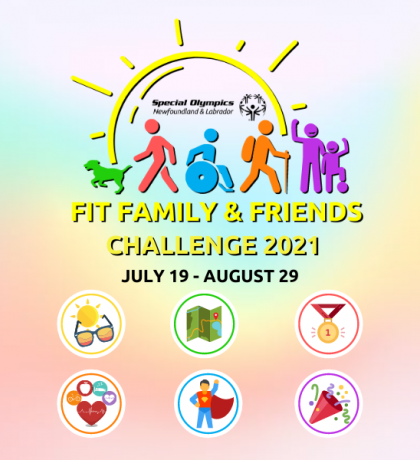 Challenge starts monday july 19 
ends sunday august 29 2021
Registration June 23 - July 5
**Please note anyone registering from outside Newfoundland and Labrador will not receive a Challenge Kit.  All resources will be available below to follow along with the challenge from home.**
ATHLETE registration IS NOW CLOSED! 
what is the fit family and friends challenge?
An action packed six (6) week challenge, where Special Olympics Athletes throughout Newfoundland and Labrador, along with their family and friends join together to support a healthy lifestyle.
All athletes who register will receive a Challenge Kit! Family and friends who participate along with an athlete may receive a challenge kit (maximum of 2 challenge kits for family and friend participant(s) per athlete registration, pending availability of kits).
the goal
Special Olympics athletes get outdoors and stay active with family and friends, while learning about the importance of creating healthy habits, such as practicing sun safety, staying physically active and making nutritious choices. 
Themed weeks guide the activity challenges and healthy learning focus!
how does it work?
Athletes receive a Fit Family & Friends Challenge kit which includes;
Athlete resource book complete with physical activity, nutrition and sun safety trackers, and bingo & challenge cards.
Your very own baseball cap with the Fit Family & Friends and Special Olympics logos, sunglasses that provide 100% UVA and UVB protection, and a sun fun bracelet that changes colour when exposed to UV rays. 
YOU choose what activities YOU try!
Set and track your own physical activity, nutrition and sun safety goals each week! 
Encourage your family and friends to join you during the challenge. 
Try the Bingo and challenge cards each week.
Join others online for fun and interactive sessions. 
How to share your success?  
Take a picture of your weekly tracker, bingo and/or challenge cards and post it in our Fit Family and Friends Challenge Facebook Group!  Not on Facebook?  You can email us your pictures and we would be happy to post it for you!
CALENDAR OF ACTIVITIES 
Fit Family & Friends Activity Calendar by Kim McDonald-Wilkes
resources 
Click on each picture below to see more information.
RESOURCE BOOK 

FIT 5 RESOURCES

FACEBOOK GROUP 

PENALY BOX IDEAS

WEEK 1 & 2 ACTIVITIES

 

WEEK 3 & 4 ACTIVITIES

 

WEEK 5 & 6 ACTIVITIES

 

GOAL SETTING

 

 

 

 

ACTIVITY TRACKER

 
 
 

 

 
 
 
online session SIGN UP 
SIGN UP for the sessions you want to join by clicking on the picture!  Schedule is subject to change during the challenge. Check back soon for more details!
VIRTUAL DANCES
Virtual Dance Tips
All you need is access to Zoom, some space in your home and your dancing shoes!! 
DJ K-Rock will play all your favourite tunes so you can dance the night away!  Get all decked out in your favourite summer outfit! Share a picture with us! 
Tag @Specialonl and use the hashtag #FitFamilyandFriends 
We will "Spotlight" as many athletes as we can during the dance!  After we stop spotlighting, remember to switch back to Gallery View.
If you do not want to be in the spotlight, just let us know when you sign up.
Everyone will be placed on mute as they enter the Virtual Dance.  The Waiting Room will open 15 minutes before start of dance.
Please download Zoom before the Virtual Dance, and remember to put yourself on Gallery View so you can see all your Special Olympics friends!  Change your name to your First Name and Club.
Make sure you have a safe space for dancing!  Stand with your arms stretched out wide and make sure you can spin around without touching anything! This will make sure you have enough room to safely dance the night away!  Feel free to dress up, turn on your party lights or get your glow sticks out!  (No strobe lights please)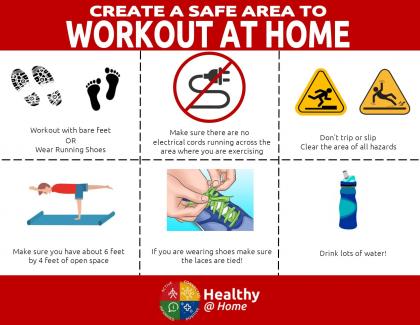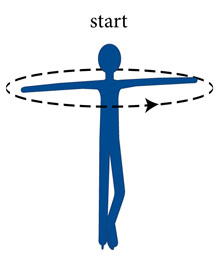 SOCIAL CIRCLE
Virtual social group for athletes to hang out, chat, have fun and stay connected! This group is open to all Special Olympics Athletes who have registered for the Fit Family & Friends Challenge. 
Equipment: Just yourself and a smartphone/tablet or computer to use Zoom! Try to find a quiet space in your home without background noise or pets around! If you need help during the session you can ask a caregiver or raise your hand on Zoom and a coach will assist you. 
Coach Jill Robinson will host each session along with fellow volunteer coaches. Questions to help moderate and guide the session will be sent to all registered participants prior to the start of each session. 
There are 3 sessions, sign up for the ones you want to join! 
Guided Art - Rock Painting
Join Special Olympics NL Athletes Megan Martin & Heather Miller as they lead a guided art sessions!
Megan and Heather will teach you step by step how to paint their beautiful rock art designs from the comfort of your home. 
Materials Needed:
2 flat rocks (can find at the beach!)
Acrylic paint 
Small paint brushes
Water in a jar/cup
Napkins/paper towel
Paint sealer (like Mod Podge)
Paper plate or palette
Q-tips
Paint colours: blue, white, green, red, brown, black & orange
(or mix red and yellow for orange)
Funded by the Government of Canada