Your event could make a difference for SOBC athletes!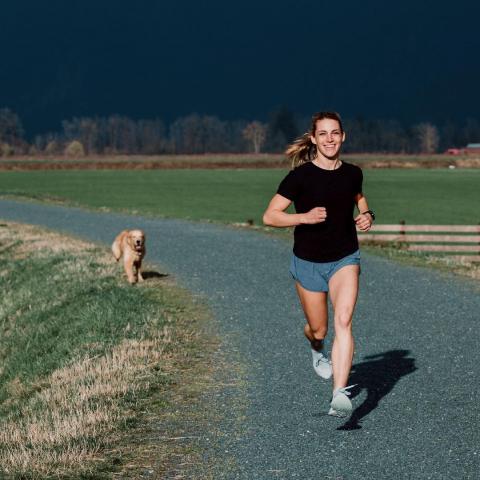 Are you looking for a way to support Special Olympics BC with your own unique event? A peer-to-peer fundraiser may be exactly what you're looking for! 
What is peer-to-peer fundraising? 
A peer-to-peer fundraising campaign, also known as a social fundraiser, involves people reaching out to members of their community to raise funds and awareness for a cause.
With these initiatives, organizers typically set fundraising goals, spread the word about their event, and encourage their family, friends, and coworkers to donate. These fundraisers can be an effective and fun way to make a difference! 
Examples can include: 
Runs/walks 
Bikeathons 
Car washes 
Trivia nights 
Bake sales 
Asking for donations for a birthday or another special event 
Current fundraisers
5th Annual Kalyn Head Birthday Marathon
Special Olympics BC coach Kalyn Head is running her annual 100-kilometre ultramarathon on her birthday (July 23) to raise funds for SOBC! We are incredibly grateful for her amazing efforts on behalf of Special Olympics BC athletes and programs! 
Donate to Kalyn's Birthday Marathon for SOBC
Learn more about Kalyn and her inspiring event
The 3rd Annual Alien Theorists Theorizing Running Challenge
Every April, supporters of the Alien Theorists Theorizing podcast push themselves out of their comfort zones by participating in the running challenge. A month-long challenge where participants try to outdo their totals from the previous year! 
This year The Running Challenge is working to also raise awareness and funds for Special Olympics BC!
Ready to launch your own fundraiser? 
We'd love to hear your ideas! Our fund development team is here to support you and your fundraising efforts. Contact us to get started!
Meg Ishida  
Fund Development Coordinator (Events) 
mishida@specialolympics.bc.ca  
Amanda Liao 
Fund Development Coordinator (Partnerships) 
aliao@specialolympics.bc.ca