Special Olympics BC athletes, volunteers, and supporters from around the province showed the power of unity as they completed their walk around B.C. together!
They pushed each other to perform, motivated others to join, and inspired many on their journey. While there was plenty of friendly competition to go around, this impressive feat was a team effort, and one that participants can be proud of.
In 2020-21, the Special Olympics BC Fit Families & Friends program became a successful virtual walking club. Locals around the province have been running Fit Families & Friends programs that have created great opportunities for athletes to get outside, exercise, and connect with others virtually.
The virtual version of this program began in July 2020. Athletes and supporters across B.C. worked together to walk around the province – and in February 2021, they completed their lap together! Today the program continues, but we wanted to take a moment to celebrate the participants for crushing their provincial circuit!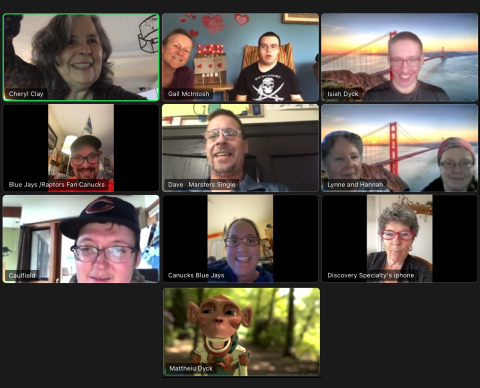 Participants connected weekly, meeting with their group on Zoom before heading out on their individual walks. Each week, leaders shared a discussion topic and healthy recipes for athletes to make. After completing their individual walks, athletes tracked their distances using apps such as Strava, Apple Health, Nike Running, or Google Maps.
SOBC – Kelowna athlete Taylor Bennett was excited to participate weekly, saying the program "encouraged [her] to go out and get some exercise."
The group meetings created important opportunities to connect virtually. Bennett said she would "always look forward to hearing people's stories about how their week went."
While all the Virtual Fit Families & Friends participants worked together, contributing their personal distances to the total distance, there was still plenty of friendly competition to go around.
Each week, distances were tallied and submitted to SOBC Sport Coordinator Marlow de Paul. The top three Locals, as well as the top three individual athletes, appeared on the Fit Families & Friends weekly leaderboard here.
Showing her support for fellow athletes, Bennett said the highlight of the program was when "some of our Kelowna athletes came in the top three walkers in the province."
SOBC – Campbell River Fit Families & Friends leader Cheryl Clay said the program filled a need in this unique year.
"As a coach, I was thrilled to see a program that would help our athletes stay connected through the COVID restrictions. [The athletes] were excited to see each other at our weekly virtual meetings … and they challenged each other by going for longer walks," Clay said.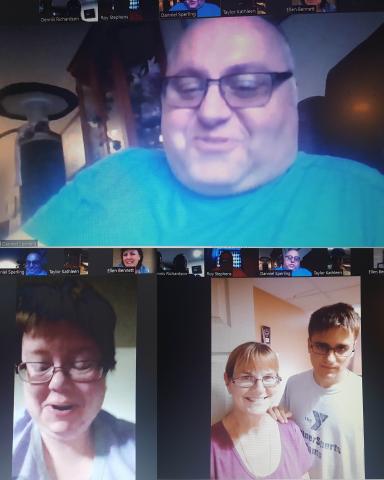 Determined to finish strong, participants from Campbell River rallied together for one final push in early 2021. "Although we were a small group, we were very enthusiastic. When we realized how close we were to completing the [lap around B.C.] we decided to continue our walks and complete the map as a group in early February," Clay said.
SOBC – Oceanside Fit Families & Friends leader Sherrin Upgaard assisted with the in-person program for two years before stepping into her role as leader for the virtual program in 2020-21. With a strong group of eight to 10 athletes each week, Oceanside was no stranger to the leaderboard and had fun making a competition of it.
Even when they faced bad weather, there were still ways to participate. "This fall and winter we concentrated on activities the [athletes] could do inside, along with focusing on good nutrition and healthy snacks," Upgaard said.
"I feel, especially this year, that the Fit Families & Friends has been a very important program for our athletes."
Congratulations to all participating athletes, coaches, and supporters for completing the lap around B.C.! The dedication was inspiring, and this impressive feat shows what can be accomplished when working together. 
Athletes can find additional tools to stay healthy at home on our Athlete Health Resources page.
If you would like to get involved with the Fit Families & Friends program, please contact SOBC Sport Coordinator Marlow de Paul by email at mdepaul@specialolympics.bc.ca or by phone at 604 737 3081.