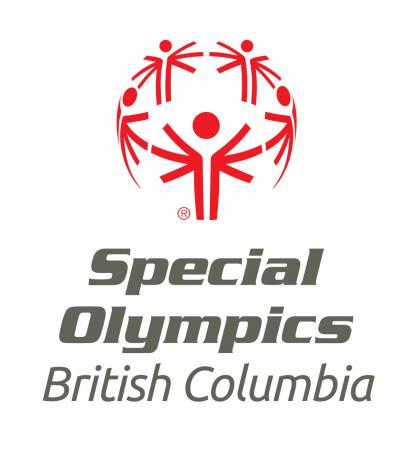 Special Olympics BC's Board of Directors and Leadership Council provide vital guidance for our organization and movement, and SOBC benefits significantly from the efforts of these valued volunteers. At the 2019 SOBC Annual General Meeting on September 17, the Board of Directors elected a new Executive Committee, welcomed three new members, and saluted two retiring members. 
Long-standing Special Olympics champions Ted Hirst and Randy Smallwood were elected into the roles of Chair and Vice Chair, respectively. Hirst is Canaccord Genuity's Managing Director, Investment Banking - Global Head of Resources. Smallwood is the President & CEO of Wheaton Precious Metals. Pamela Keith of Dueck Auto Group serves as SOBC's Past Chair, and Money Talks host Michael Campbell and Colin Yakashiro of Grant Thornton serve as Secretary and Treasurer, respectively.
SOBC welcomed new Directors Robert Croft, Devinder Gill, and Nicola Lambrechts to the Board. Please see below for their bios.
Also at the 2019 AGM, Special Olympics BC honoured outgoing Directors Michael Coyle and Peter Kalbfleisch, who retired from their roles after many years of impactful service to the organization. 
Robert Croft is TD Bank Group's AVP, Regional Delivery Excellence. A graduate of the University of Ottawa, Croft earned a business degree from the Telfer School of Management and is a Chartered Professional Accountant. Croft began his career with MBNA Corporation in Ottawa in 2005, eventually moving to Toronto in 2011 to take on a role with Bank of America Merrill Lynch. In 2012, Croft moved to TD Bank to lead their credit card finance and strategy teams up until his relocation with TD Bank to the United States in 2016. In October 2018, Croft moved back to Canada by relocating to Vancouver. Robert's uncle, Kyle, has been a Special Olympics Ontario athlete for more than 30 years, making Special Olympics a near and dear organization to Croft and his family. Croft is excited to help advance the interests of Special Olympics in BC.
Devinder Gill is RBC's Regional Vice President, Business Financial Services, for British Columbia. She is responsible for all aspects of business banking and leads a dedicated team of industry specialists. With over 22 years of experience, Gill has a deeply diversified background and strong expertise in the financial services industry. Gill is a firm believer in personal growth and development who holds a bachelor's degree in commerce from the University of Northern British Columbia and an EMBA from Simon Fraser University. A strong advocate for diversity and active member of her community, Gill cares deeply about giving back. She is a mentor within RBC as well as with the SFU Beedie Mentors in Business program, and serves as a Board Member and Women's Event Chair with the Risk Management Association Fraser Valley Chapter.
Nicola Lambrechts is the Founder and President of NLK Strategies. Lambrechts has been a vital source of support for SOBC for many years, including her leading role on the 2014 Special Olympics Canada Summer Games Organizing Committee, and her ongoing work with SOBC sharing her public relations expertise. Lambrechts brings more than two decades of experience providing senior strategic counsel to her clients. Prior to starting NLK in 2018, Lambrechts worked at two Canadian public relations agencies as a Partner and Vice President for a combined 20 years. She has provided advice to a wide range of clients in transportation, energy, mining, forestry, financial services, telecommunications, manufacturing, and commercial development. She was also previously the Director of Communications and Community Relations at Best Buy Canada.