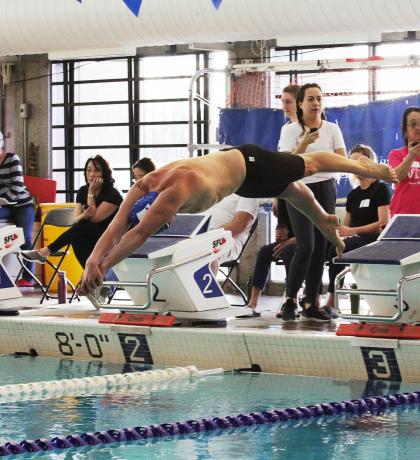 The 2020 Regional Qualifier season officially began on January 8! Regions 3, 4, and 5 have completed their 10-pin bowling qualifiers and Regions 4 and 5 have completed their swimming qualifiers. The events were a huge success, with athletes putting on fantastic performances backed by the support of friends and family.
Over the coming months, athletes will give their all seeking to earn spots in the 2021 Special Olympics BC Summer Games in Surrey. Those Provincial Games will be the qualifier for the 2022 Special Olympics Canada Summer Games in Medicine Hat, Alberta, which are the national qualifier for the 2023 Special Olympics World Summer Games in Berlin, Germany.

While not all athletes will advance to Provincial Games and beyond, a wide range of athletes will have access to the empowering opportunity of competing at Regional Qualifiers in January to June 2020.
A significant number of Locals around the province will host these exciting competitions, and we sincerely thank all the volunteers, coaches, and supporters who put in so much time to make these important opportunities possible. Best of luck to all competitors!

Regional Qualifier dates and details can be found on the SOBC website here.
If you are planning a competition and need sanctioning documents or any other resources, please contact SOBC Sport Coordinator Jean Tetarenko by email at jtetarenko@specialolympics.bc.ca or by phone at 250-883-2452 / 1-888-854-2276 toll-free.