From Vancouver to Victoria, Smithers to Summerland, and Prince Rupert to Powell River – people from all over the province got bold and cold for Special Olympics BC! 
The first-ever Virtual Polar Plunge for SOBC was an enormous success, raising more than $200,000 to create empowering opportunities for athletes with intellectual disabilities all across British Columbia. 
"You impressed us with your courage, wowed us with your creativity, and floored us by raising a massive amount of money!" BC Law Enforcement Torch Run Provincial Director Rick Lucy said during the event's live show. "We couldn't hold in-person events this year because of the pandemic, but you still made this the best-ever fundraising year for the Polar Plunge for Special Olympics BC!" 
Find out why SOBC Athlete Reporters believe it's important to support the Polar Plunge. 
In a typical year, brave participants come together in large groups and charge into icy waves at Polar Plunge events in Vancouver, Victoria, and Revelstoke. This year, we couldn't plunge together in person, but people from across the province found awesome ways to get cold and creative at home.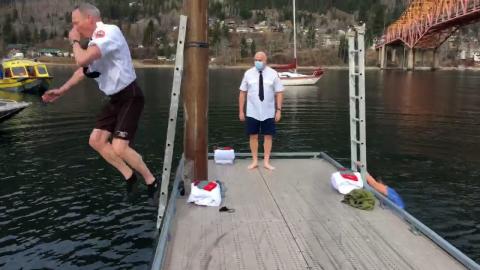 From February 20 to March 7, participants dove into freezing water, jumped into cold snow, braved icy showers, got blasted by water balloons, faced down fire hoses, and so much more. 
"It was a ton of fun to see everyone's wonderful Plunges on social media!" SOBC – Campbell River athlete Ashley Adie said during the live show. 
Check out our Virtual Polar Plunge for SOBC playlist to see Special Olympics BC athletes and other champions get cold for the cause. 
The event was cold, but it warmed our hearts to see so many people have a great time and raise vital funds. As a result of all the frosty fundraising, the Virtual Polar Plunge for SOBC more than doubled its original fundraising goal.  
Special Olympics BC Board of Directors member Michael Campbell was the top fundraiser for the event – raising an amazing total of almost $30,000. Campbell also promoted the event on his popular radio show MoneyTalks. 
"That was colder than I thought it would be, but as I say, worth it for Special Olympics!" Campbell said after plunging into the icy ocean.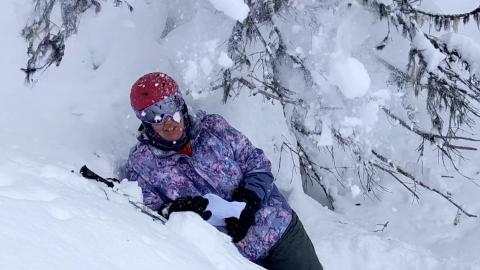 The Polar Plunge for Special Olympics BC is presented in partnership with the Law Enforcement Torch Run for Special Olympics BC. The Polar Plunge is a proud LETR tradition, and every year thousands of people get bold and cold for Special Olympics at events around the world. 
The Vancouver Police Department was the Virtual Polar Plunge for SOBC's top fundraising team, bringing in a terrific total of more than $35,000. A dedicated BC LETR member, VPD Inspector Joanne Wild led the charge by taking the Plunge seven days in a row.  
See all the event's prize and award winners.  
Big thanks to all the Plungers and donors who helped make this event a huge success! 
We are also very grateful to Virtual Polar Plunge for SOBC Costume Competition Sponsor Dueck Auto Group, Live Show Sponsor Prospera Credit Union, Prizing Sponsor Safeway, Video Competition Sponsor The Neal Estate Team at RE/MAX Alliance, Television Sponsors Citytv and OMNI Television, and Radio Sponsors JACK 96.9, KiSS RADiO, NEWS 1130, and Sportsnet 650 Vancouver.