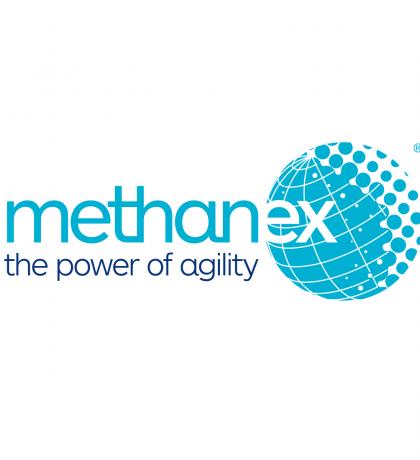 Special Olympics BC is thrilled to welcome Methanex Corporation as a new provincial sponsor. Methanex, a corporation committed to making a positive impact in the communities in which they live, work and play, has made a $20,000 commitment to support Special Olympics BC youth initiatives and Games competitors. Methanex employees will also be getting involved in hands-on volunteering to help make a difference through the power and joy of sport.
Methanex's generous support will create more opportunities for Special Olympics BC (SOBC) to reach children and youth with intellectual disabilities (IDs), helping them step off the sidelines and onto empowering teams with SOBC youth programs designed for children with IDs ages two to 18, and SOBC's growing school-sport programs. 
Methanex will sponsor this spring's SOBC Youth Sports Day in the Lower Mainland for youth program participants to celebrate the end of their season and new participants and families to give Special Olympics a try. Methanex employees will volunteer at this event and are also being encouraged to look at getting involved in Special Olympics programs in their communities. 
"Everyone at Methanex is thrilled to be partnering with Special Olympics BC. The work that the organization does to provide opportunities for inclusion and growth through the joy of sport is truly inspiring and we are looking forward to working hands on with the team and the athletes at Special Olympics," said Methanex's CEO John Floren.
Methanex also supported Special Olympics BC athletes to compete, and put their cheers behind SOBC – Vancouver's Sheryl Spurr, a proud silver medallist in figure skating at the 2019 Special Olympics BC Winter Games, as well as SOBC – Surrey's Malcolm Borsoi, who shone in athletics at the 2019 Special Olympics World Summer Games.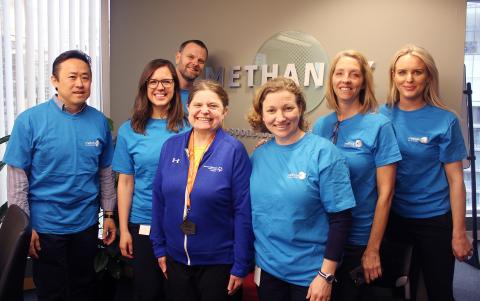 "We all just want to thank everyone at Methanex for supporting Special Olympics. When you do, you show everyone that you care about individuals with intellectual disabilities, that you believe in respect, dignity, and joy, and that you really want to have some fun with some wonderful individuals who can't wait to meet you," SOBC President & CEO Dan Howe told Methanex staff at a well-attended April 17 lunch and learn. Spurr joined the lunch and learn at Methanex's offices to share her medal and smiles. She said she thinks Methanex's support is "fabulous!"
Methanex, the world's largest producer and supplier of methanol, is headquartered in Vancouver and approximately 125 staff in the Vancouver office support all aspects of their organization to ensure their continued success in the dynamic and evolving global methanol industry. 
Methanex is a committed supporter of many important community initiatives in Vancouver. Their employee-run social responsibility committee in Vancouver supports a number of community programs and provides many opportunities for their employees to volunteer and give back. 
Their recent Vancouver staff survey showed their employees want hands-on volunteer opportunities and want to work with organizations that focus on addressing childhood wellbeing, mental and physical wellness, and poverty reduction. They found all of this in Special Olympics BC, as their values align with the work of Special Olympics with children and youth, improving the health and wellness of individuals with intellectual disabilities, and ensuring no participant will ever be denied opportunities with Special Olympics based on financial circumstances. 
The 2019 Special Olympics BC Youth Sports Day presented by Methanex will be held on May 11 from 10 a.m. to 2:30 p.m. at St. Thomas More Collegiate in Burnaby. Methanex and SOBC can't wait to welcome young participants and their families! Please click here for details