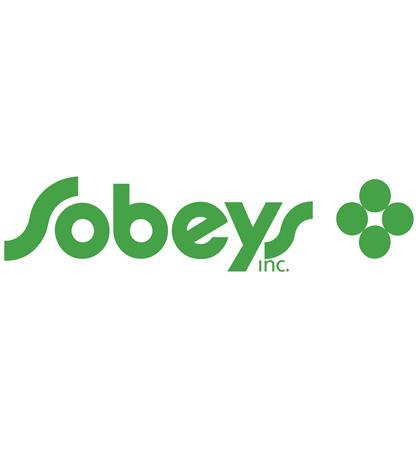 We are so grateful to our vital sponsors and partners, whose support helps Special Olympics BC empower athletes to enrich their lives, gain confidence, and develop friendships. Here we look at how support from Special Olympics Canada partner Sobeys Inc. Better Food Fund is helping Special Olympics athletes improve their health and achieve their goals.
In October 2015, the Sobeys Better Food Fund announced an expanded partnership with Special Olympics Canada to provide increased access to nutrition education for Canadians with intellectual disabilities.
"Together with Special Olympics Canada, the Sobeys Inc. Better Food Fund will make better food possible for families, athletes, and coaches in the Special Olympics Canada community," said Marc Poulin, President and CEO, Sobeys Inc. "This is just the beginning of an exciting partnership that will result in more of our neighbours living with intellectual disabilities eating better, feeling better, and doing better."
To help celebrate this expansion, SOBC – Victoria athletes and volunteers visited the Sobeys office in Saanichton in November 2016 to meet the staff and share the joy of Special Olympics (pictured at left).
"It was a great opportunity to have the athletes and volunteers here and meet them, they were all so very enthusiastic and willing to share their experiences at Special Olympics. Our staff really engaged and totally enjoyed the morning," said Vivian Chenard, Community Relations Manager at Sobeys.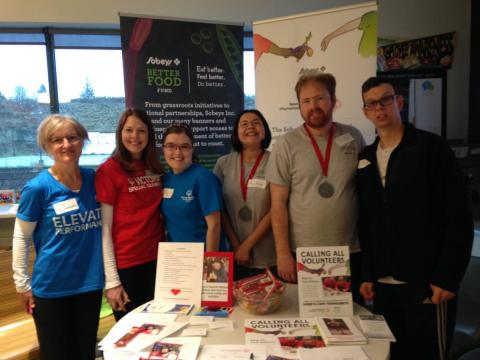 In addition to their national partnership with Special Olympics, Sobeys also generously stepped forward to serve as a Platinum Sponsor of the 2017 Special Olympics BC Summer Games. Sobeys Better Food Fund Inc. helped nearly 1,200 SOBC athletes from across the province have the empowering experience of competing at Provincial Games and enjoy nutritious meals in Kamloops. Renee Hopfner, Sobeys Inc. Director, Community Development, took the time to serve as the Games Honorary General Manager, and she delivered genuine and inspiring remarks at the Opening Ceremony.
"My heart is so full tonight, you inspire all of us!" Hopfner said.
Throughout the three-year partnership, Special Olympics Canada and Sobeys will work together to make healthy food and proper nutrition a priority in Special Olympics programs across the country. In 2018, Sobeys employees will be able to volunteer to lead nutrition sessions for SOBC athletes in Victoria and the Lower Mainland, and selected stores across the province will be leading Better Food Experiences store tours for athletes, coaches, and caregivers.
In 2017, Sobeys also supported Special Olympics programs across Canada through their launch of a new soup flavour in February. Twenty-five cents from the sale of each tub of Creamy Mexican-Style Black Bean Chipotle Soup was donated to Special Olympics Canada, helping provide sport and competition opportunities for Special Olympics athletes throughout the country.
Additionally, Sobeys has supported Special Olympics through their CFL Touchdown to Win and NHL Score and Win campaigns. Sobeys generously makes a donation to Special Olympics Canada every time a CFL team scores a touchdown, and any time one of the four western Canada NHL teams (Vancouver Canucks, Calgary Flames, Edmonton Oilers, and Winnipeg Jets) nets a goal.
We are so grateful to Sobeys for helping to fuel life-changing Special Olympics programs and competitions across the country.