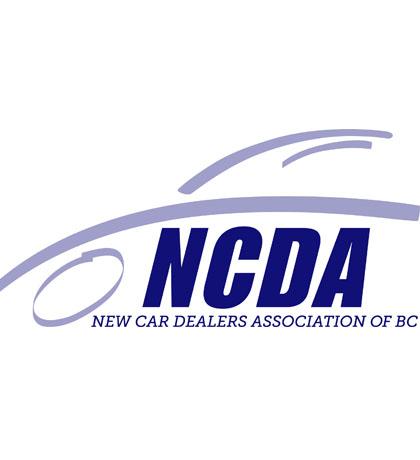 This has been a challenging time for many, but New Car Dealers and supporters still stepped up to make a difference through the 2020 New Car Dealers Foundation / Special Olympics BC Auction. Running from September 18 to 24, this impactful event raised more than $171,000 in silent auction items, cash donations, and sponsorships to support the life-changing work of Special Olympics BC and the New Car Dealers Foundation of BC.
The auction was originally set to launch in spring, but it had to be postponed because of COVID-19. Even though many of their businesses have been affected by the pandemic, New Car Dealers and supporters remained committed to helping Special Olympics BC athletes. As fall approached and the province began to open back up, Dealers and supporters said the time was right to relaunch the 2020 auction.
Special Olympics BC Board of Directors member Pamela Keith serves on the auction's organizing committee. Prior to the event, she explained how the 2020 auction would be particularity important, since many SOBC fundraisers have had to be cancelled or postponed due to COVID-19.
"This is something that we can do online and generate interest. It's fun for people who participate, and it will bring us the funds we all need to keep us going," Keith said on SOBC's What's On Your Mind Wednesday.
New Car Dealers and supporters came through in a big way, donating more than 250 exciting auction items, as well as making cash pledges, soliciting donations, and/or bidding on items. This year's headline prize was a 2020 Honda Civic DX Sedan, generously provided by BC Honda Dealers. We were also extremely grateful to Corus Entertainment Inc. / Global BC for donating a $10,000 advertising package, First Canadian Insurance for their extremely generous cash donation, and The Province and Vancouver Sun who provided promotional space to help spread the word about this vital event.
Many donors and supporters also promoted the auction on social media and through other platforms. SOBC Board of Directors member and Money Talks host Michael Campbell discussed the importance of the auction and recognized many donors on his show. Money Talks also posted about the event on social media and shared details with its large list of email subscribers.
Through more than three decades, this inspiring auction has raised over $5.2 million to support Special Olympics BC's life-changing year-round sport programs for people with intellectual disabilities, and the empowering work of the New Car Dealers Foundation.
We are extremely grateful for the ongoing support of the New Car Dealers who make the auction happen and who bid for the betterment of the charities.
Heartfelt thanks to the dedicated members of the auction organizing committee. Every year they give countless hours of thoughtful and compassionate work in order to make this event a success. Thanks to:
Manse Binkley, Harmony Honda and Harmony Acura
Marnie Carter, Carter Auto Family
John Chesman
Heather Headley, Pacific Honda
David Jukes, First Canadian Insurance
Pamela Keith, Dueck Auto Group
Joe Mitchell, Carter Auto Family
Blair Qualey, New Car Dealers Association
Special Olympics BC and the New Car Dealers Foundation extend sincere thanks to everyone who supported the 2020 auction and look forward to another exciting event in 2021. To get involved, please contact Christina Hadley, SOBC Vice President, Fund Development & Communications, by email or by phone at 604-616-1343.
Thank you!
Special thanks to the following Dealers for making a cash pledge and/or providing an auction item:
Auto West Group
Bannister Ford
Bannister GM Vernon
Bannister Honda
Bannister Kelowna
BC Honda Dealers
Brian Jessel BMW
Brian McLean Chevrolet Buick GMC
Browns' Chevrolet Buick GMC Ltd
Capilano Audi
Capilano Volkswagen
Campus Auto Group
Carter Auto Family
Champion Chevrolet
Chilliwack Kia
Dueck Downtown
Dueck on Marine
Dueck Richmond
Freeway Mazda
Harmony Acura
Harmony Honda
Harris Auto Group
Huber Bannister Chevrolet
Jenner Chevrolet Buick GMC
Jim Pattison Chrysler Jeep Dodge
Jim Pattison Hyundai
Jim Pattison Lexus
Jim Pattison Subaru
Jim Pattison Toyota
Jim Pattison Volkswagen
Jim Pattison Volvo
Laird Wheaton Chevrolet Buick GMC Cadillac
MacCarthy GM (Terrace) Ltd.
Mazda Canada
Mertin GM
Mertin Hyundai
Mertin Nissan
Metrotown Mazda
Salmon Arm GM
Smith Chevrolet Cadillac Ltd
Tyee Chevrolet Buick GMC Ltd.
West Coast Auto Group
Wheaton Chevrolet Buick Cadillac GMC

Special thanks also to the following companies for making a cash pledge and/or providing an auction item:
100.3 The Q
102.3 The Wave
106.9 FM The Wolf
4Less Disposal
88.5 The Beach
93.3 The PEAK
97.3 The Eagle
ADESA Vancouver
Alaska Highway News
Alfa Greco-Roman Cuisine
Aqua Hot Wash Ltd.
At Your Table with Kate Rice
AutoTrader.ca
Baker Tilly WM LLP
Bay Nails
Bell Media - BC Interior
Bell Media - CJDC TV
Big White Ski Resort
Black Press
Bo Browne of Sebastian 1 Salon
Boyd Autobody & Glass
Bradley Smoker
Brite Choice Distributors Ltd.
Canadian Healthy Vending
Canuck Towing & Services
Canucks Sports and Entertainment
CapriCMW Insurance Services Ltd
CARFAX Canada
Castanet Media
CDK Global
Comox Valley Record
CONNECT Okanagan Telephone
Corus Entertainment Inc.
Crown Isle Resort & Golf Community
Delta Optimist
Delta Victoria Ocean Pointe Resort and Spa
Denise Yuen
Dentique Paintless Dent Repair
Downtown Marina Kelowna
Ducan
Eco Clean Dry Cleaning Centres
Enterprise Holdings
Equitable Life of Canada
Everything Wine
Express AutoSpa
Fairview Mountain Golf Club
FASTSIGNS
Finns Kerrisdale Ladies
First Canadian Insurance
Flowers Beautiful
Flying Colours Auto Painting Ltd.
Gallagher's Canyon Golf & Country Club
Global BC
Green Coast Rubbish Inc.
Harbour Cruises Ltd.
Hardcore Archery Center
Hester Creek Estate Winery
HUB International Insurance Brokers
Illuminaté Restorante
ITS Building Maintenance Inc.
Kelowna Actors Studio
Kelowna Glass
Kelowna Golf & Country Club
Kelowna Rockets Hockey Club
Kelowna Springs Golf Club
Lordco Auto Parts
Maaco Auto Painting & Collision Repair
Mario's Kitchen
Marnie Carter
Mervyn's The Body Shop
Michael Mason & Co Ltd.
Michaelbrook Golf Club
Microsoft
National Post
National Tire Distributors
NationWide Self Storage & Auto Wash
New Creations
New Moves Pilates
North Shore News
Okanagan Computer Products
Osoyoos Golf Club
Pacific Gateway Hotel at Vancouver Airport
Pacific Honda
Park'N Fly Vancouver
PHD Canada
Precision Carriers Ltd.
Prema South Central BC
Prestige Hotels & Resorts
ProSmart Auto Care
Proven Path Office and Home Organizing
Rapid Printing
Richmond Auto Mall Association
SAL Dealer Services - Industrial Alliance
Sawchuk Developments Co. Ltd.
SAXX Underwear Co.
Shadow Shield
Shannon Lake Golf Club
Sheraton Vancouver Airport Hotel
SHK Law Corporation
Slik-Stick Inc.
Snap-on Tools
SOBC – Coquitlam
Sobeys
Southern Insurance
Spirit Ridge Lake Resort, Winery and Sacred Land
Staples Business Advantage
Summerhill Pyramid Winery
Sun Peaks Grand Hotel & Conference Centre and Sun Peaks Resort
Sunset Ranch Golf and Country Club
The Daily Courier
The Harvest Golf Club
The Lounge 99.9
The Okanagan Golf Club
The Province
The Rise Golf Course
The Zone 91.3 FM
Tim Hortons
Timberland
Times Colonist
TireLink
Tom Harris Community Foundation
Top Grade Tire Recycling Inc.
Total Prepare Emergency Preparedness Solutions
TouchUp RX
Tower Ranch Golf Club
Turtle Bay Marina Resort and Boat Rental
UniFirst Canada Ltd.
Van Houtte Coffee Services
Vancouver Airport Marriott Hotel
Vancouver Island University
Vancouver Sun
Vancouver Whitecaps FC
Ventana Construction Corp.
Vernon Golf & Country Club
Wheaton Precious Metals
Whistler Blackcomb
WMS Designz
W.P.J. McCarthy and Company Ltd.
WS Leasing Ltd.