Competition matters to Special Olympics BC athletes. Competition creates opportunities for athletes to challenge themselves, cheer on their peers, set and achieve goals, and feel pride in their successes. These days, SOBC members around the province are talking about ways to safely continue offering meaningful competitions in these unique times.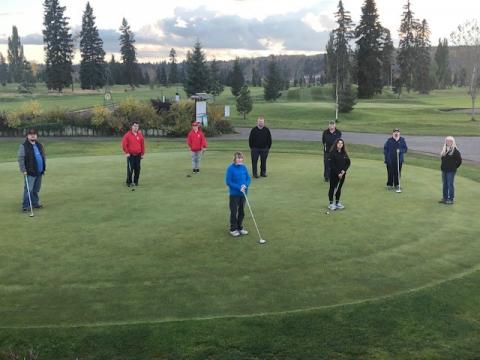 This fall saw the first-ever SOBC Fall 2020 Virtual Competition, hosted for athletes participating in current in-person athletics, bocce, and golf programs!
On competition day in their home community, each athlete challenged themselves to complete the set events to the best of their abilities. Coaches ran the events and created wonderful competition experiences. Then they submitted results to the SOBC provincial office. SOBC Sport Coordinator Jean Tetarenko brought together all the athletes' results from around the province, ran them through reverse divisioning, and released results that all the participants could celebrate.
Locals followed all SOBC Return to Sport health and safety protocols on their competition days. While everyone was physically distanced, there were still plenty of nail-biting finishes to be had.
Congratulations to the 58 competitors from SOBC – Coquitlam, Kimberley/Cranbrook, Nanaimo, Prince George, Quesnel, Smithers, and Surrey.
The cold and dark evenings were no match for the dedicated and inspiring SOBC athletes and coaches as they braved the elements in the name of sport! SOBC – Quesnel even had to contend with a gathering of geese that were looking to share the track.
Read more about SOBC – Quesnel's achievements in the Quesnel Observer here.  
Once the results were in, all participating athletes, coaches, volunteers, and supporters had the opportunity to gather in the SOBC Fall 2020 Virtual Competition Award Ceremony. Watch it below! "I love how close these results are! We can still be competitive while being apart," SOBC – Nanaimo coach Angela Behn said. "While closing your eyes, it's easy to imagine these races and competitions in your head."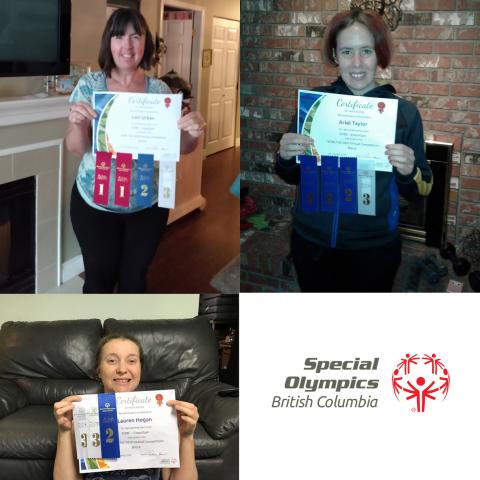 During the ceremony participants were able to share their thoughts in the chat. There was a flood of positivity and support from friends, family, and even fellow competitors. Despite the fierce competition for those podium spots, it was clear that everyone was happy to be competing again and sharing the experience with their friends at SOBC.
SOBC – Coquitlam Local Coordinator Sheila Hogan said, "I thought it was a fun and positive experience for the athletes. The events offered worked well and allowed athletes to challenge themselves."
Participants received certificates to commemorate their participation along with the placement ribbons that they earned during the competition.
Our most sincere thank you to all athletes, coaches, volunteers, and supporters for making this possible! From the countless hours of training, to the hoots and hollers of support, each and every participant showed inspiring dedication, determination, and positivity.
To discuss ideas for future competitions, SOBC is hosting two Coach Development Webinars on November 25 (focus on timed and measured sports) and November 30  (focus on team and judged sports). Please stay tuned to our website and social media channels for upcoming competition info!
SOBC 2020 Fall Virtual Competition Award Ceremony