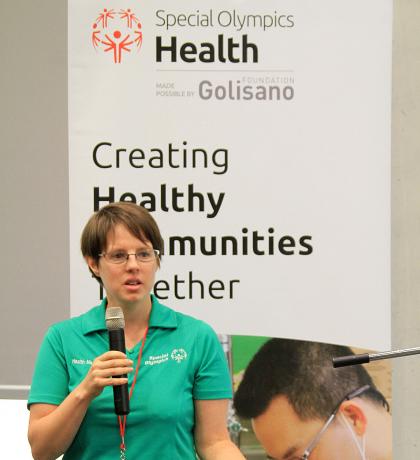 There was a fantastic response today for the Champions of Inclusive Health summit today at City of Surrey 's City Hall.
The event attracted more than 70 stakeholders, including NGOs, community groups, self-advocates, government representatives, researchers, school boards, and more with the goal of advancing health outcomes for individuals with intellectual disabilities across the province.
The summit focused on engaging a provincial network to enhance the health outcomes of individuals with intellectual disabilities (ID), thereby reducing dependence on strained services, building capacity and confidence amongst services, easing strains on caregivers, and increasing the quality of life experienced by British Columbians with ID.
Thank you to the Hon. Shane Simpson, the Minister of Social Development and Poverty Reduction, Ravi Kahlon, Parliamentary Secretary for Sport and Multiculturalism John Yap, MLA for Richmond-Steveston for joining in the discussion.
We also want to thank our guest speakers who joined us via video conference, Dr. Yona Lunsky, the Director of the Azrieli Centre for Adult Neurodevelopmental Disabilities and Mental Health in Toronto, and Sandra Marquis, who has her PhD in Social Dimensions of Health from the University of Victoria.
Special Olympics BC is hoping to hold more summit's across the province to get input from all of B.C.'s regions and communities.
Anyone interested in assisting our efforts to advance health outcomes for individuals with intellectual disabilities can contact Sarah Russell, Health & Engagement Coordinator for SOBC at srussell@specialolympics.bc.ca or Scott Howe at showe@howeinternational.consulting.