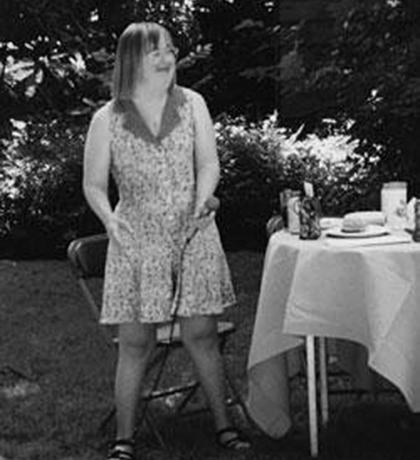 As we celebrate the 50th anniversary of Special Olympics this year, we are taking a look back at the #50moments that have defined the Special Olympics movement here in B.C. and throughout the world.
In 1995, 34-year-old Sandra Jensen was in need of a heart and lung transplant. Born with Down syndrome and a number of health issues, doctors told Jensen she would need a transplant of these organs to survive.
Jensen had spent her life as an advocate for people with disabilities, co-founding two disability support organizations and serving on a state task force in her home state of California. She lived independently, managed her own money, and cooked her own meals.
However, when she applied to transplant programs, she was told that she was not a suitable candidate. Doctors didn't believe that a woman with Down syndrome could follow the strict post-surgery routine, and would not accept her as a patient.
She was determined to prove that she had the right to the surgery. Jensen mobilized a slew of supporters and launched a public campaign, gaining nationwide attention. They argued that Jensen should be looked at as an individual, and having an intellectual disability should not deprive a patient of a chance to survive.
On January 23, 1996, Jensen became the first person with Down syndrome to receive a major transplant. Her case prompted a bill to be passed that prohibits doctors from refusing transplants to people solely on the basis of a physical or intellectual disability. 
Today, the UN Convention on the Rights of Persons with Disabilities calls for non-discrimination for persons with disabilities in a variety of areas, including health. Special Olympics is continuing to work towards improved health outcomes for people with intellectual disabilities through the Special Olympics Health program, where the vision is to create a world where people with intellectual disabilities have the same opportunities and access to health care as people without intellectual disabilities.
Internationally, Special Olympics has become the largest public health organization for people with intellectual disabilities. In B.C., Healthy Athletes screenings and year-round health support are helping change the game for athlete health throughout the province.