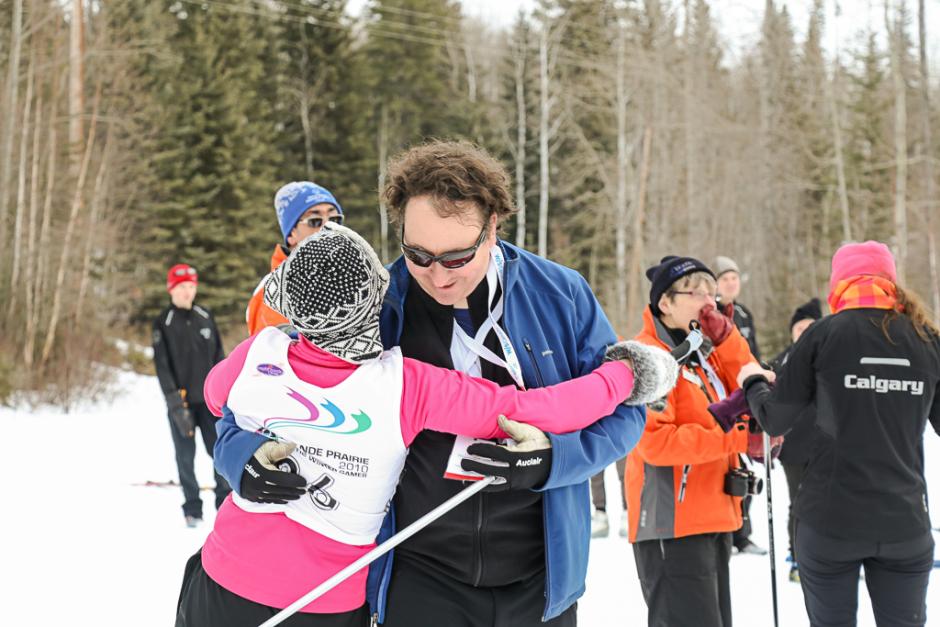 Volunteers are the backbone of the Special Olympics movement. They are coaches, trainers, officials, event organizers, fundraisers, and managers. They can also be unified partners -- playing alongside athletes with intellectual disabilities -- or fans cheering in the stands. There are many ways volunteers support the movement:
Coaches
Coaches provide sport training to the athletes in each Affiliate. Athletes' fitness development, skill development, and competition are coaches' primary focus areas. Coaches must be at least 16 years old, while Head Coaches must be at least 18, and all coaches must have Special Olympics certification. Coaching courses are offered by Affiliates.
Learn more about coaches' roles: Click Here
Provincial Board of Directors
Volunteers are elected each year at the Annual General Meeting to be a part of the Provincial Board of Directors. The Board meets approximately five times a year to manage the financial and administrative affairs of the society.
Affiliate Management Committees
Develop, operate, and maintain Special Olympics programs at the community level. The committee is responsible to Special Olympics Alberta and its bylaws. Each management committee needs volunteers to fill the following roles:
Chairperson
Vice Chairperson
Secretary
Treasurer
Program Coordinator
Registrar
Fundraising Coordinator
Public Relations Coordinator
Volunteer Coordinator
Please contact the Affiliate in your area if you are interested in participating in the Management Committee.
Provincial Sport Council (PSC)
The PSC is a standing committee of the Provincial Board of Directors. They are an advisory council to the Board of Directors in sport related matters. They meet a minimum of 3 times each year to review existing sport programs and develop new sport program policies with a province-wide perspective. If you would like to be involved in shaping the direction and future of Special Olympics sport programs in Alberta, contact the Provincial Office for more information on the PSC.
Special Olympics Sport Technical Representatives (STR)
Special Olympics Sport Technical Representative are volunteers with expertise in a specific sport. STR's provide technical information and support to Special Olympics Alberta for sport development, rules review and Provincial competitions. They also provide sport advice to affiliates and coaches. Special Olympics Alberta is always interested in volunteers with expertise and knowledge in specific sports to fill these roles.
Special Events
Special event volunteers are also a vital part of Special Olympics Alberta. These volunteers are required for competitions, fundraising, and other such events throughout the year.
"In nearly 30 years there hasn't been one year where my passion for the athletes and this organization has wavered" - Jodi Flanagan, Chef de Mission for Team Alberta
Rewarding for All
Our volunteers are of all ages and their commitments can range from an afternoon to a lifetime. From Grande Prairie to Medicine Hat, our volunteers are helping to bring out the champion in every Special Olympics athlete.
Special Olympics would not exist today — and could not have been created -- without the time, energy, commitment, and enthusiasm of our volunteers. We owe so much to these millions of people who find the time to make the world a better place.