Marathon of Sport 2020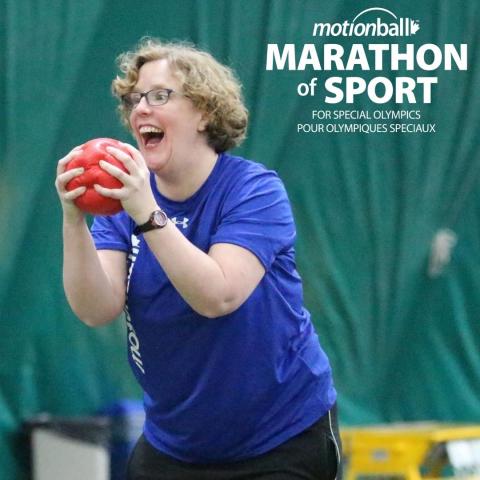 Our friends at motionball are hosting their first ever - National - Virtual -  event on September 26th and you're invited!
In 2020 - motionball's flagship event, Marathon of Sport will be an hour long, action packed, and interactive broadcast that you can follow along with for FREE, from a location of your choosing!
Hosted by Tessa Virtue and other Canadian sport celebrities, you'll be guided through a variety of fun activities and fitness challenges.
This event is open to all Special Olympics athletes, family and friends of the movement!
CLICK HERE TO RSVP AND TUNE IN SEPTEMBER 26TH!
We hope you'll join us for this once in a lifetime opportunity to connect with motionballers and over 50,000 Special Olympics athletes across Canada for an incredible hour of fitness & fun!
To learn more about motionball and the 2020 motionball Marathon of Sport, click here.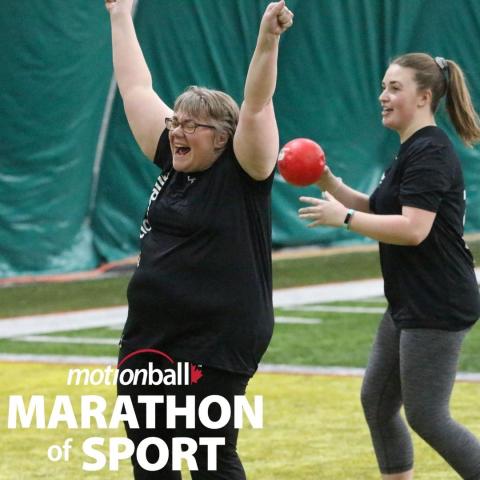 What is the Corporate Challenge?

This new initiative allows you and your colleagues to stay active at the office or at home in support of Special Olympics athletes across Canada. Just choose your activity goal & time frame, then challenge your team to log physical activity leading up the virtual event on our free platform.
Your team will be paired with a local Special Olympics athlete who will be helping you reach your goal, and providing inspiration.
On September 26th, all of your employees and their families can tune in to the Marathon of Sport broadcast  – a 1 hour sport and fitness challenge hosted by Olympic Gold medalist Tessa Virtue and her sport celebrity friends. Your team can follow along at home, or in person with colleagues, friends, or family.
For more information please visit: https://motionball.com/motionball-marathon-of-sport-corporate-challenge/
About motionball
motionball is a not-for-profit organization that builds awareness and raises funds for the Special Olympics Canada Foundation (SOCF). Targeting the 'next generation' of supporters - Canada's young professionals - motionball holds a series of fundraising events in communities across Canada.
All of motionball's proceeds go directly to the Special Olympics Canada Foundation (SOCF-charity # 869562041 RR0001). At motionball's request, 70% of the funds raised within each Province are then sent to the affiliated Special Olympics Provincial Chapter. For example, in the motionball Marathon of Sport Toronto, 70% of all funds raised are directed to Special Olympics Ontario. This is to ensure we are helping fund the grass root level organizations that are key to the SOC structure. It also helps the local Special Olympics Chapter in paying for team uniforms, tournament costs, travel expenses, equipment and the "Healthy Athlete" programs.
25% of funds raised from each motionball event stay with the Special Olympics Canada Foundation. Special Olympics Canada Foundation's objective is to provide funding for athlete and volunteer recruitment and training for each Provincial and Territorial chapter, as well as to ensure the long term financial and organizational sustainability of the Special Olympics movement.
motionball aims to introduce the next generation of volunteers and donors to the Special Olympics movement through integrated social and sporting events, creating relevant, meaningful experiences that help bring the fun back into giving.