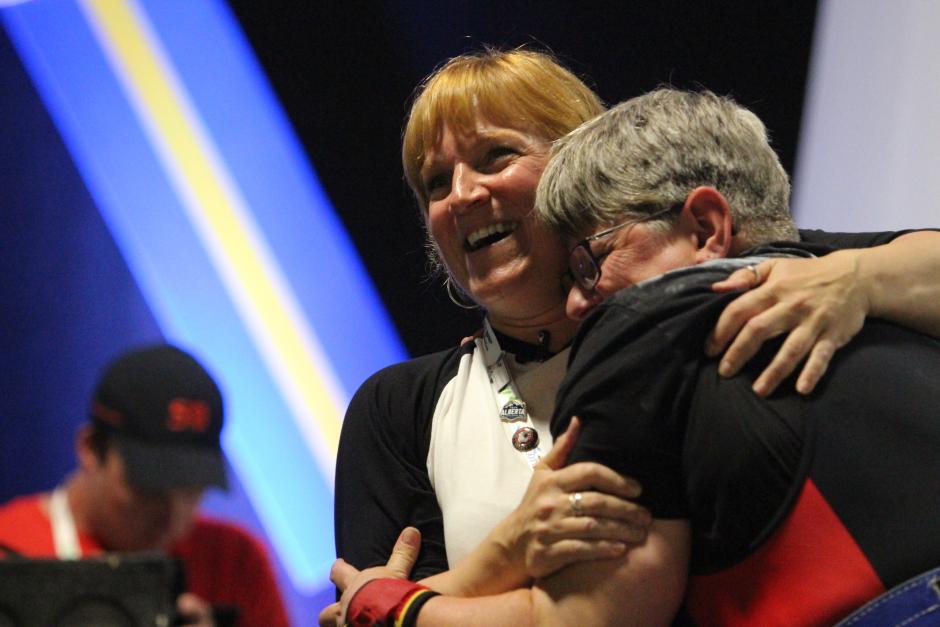 A good coach can change a game, a great coach can change a life - John Wooden
Remember the mentor, teacher, or coach that made a difference in your life? The coach who gave you the courage and determination to to excel - that shaped your performance and character?
You can be that person in someone's life.
Coaches serve as role models and and character builders. They give Special Olympics athletes awareness of their worth, abilities, and create a space of inclusion.
Significantly, coaches provide the confidence for athletes to grow and improve while helping them acquire skills that influence to obtain employment, succeed in school, and achieve personal goals.
By becoming a coach with Special Olympics Alberta you will be joining a team of over 500 amazing individuals. You will impact the lives of athletes with intellectual disabilities and build new friendships. Assuming the role of a coach can be one of the most rewarding lifetime experiences for both you and the athletes you mentor.
Here is a breakdown of the pathway to becoming a Special Olympics coach. For more requirements and information, check out the PDF below: