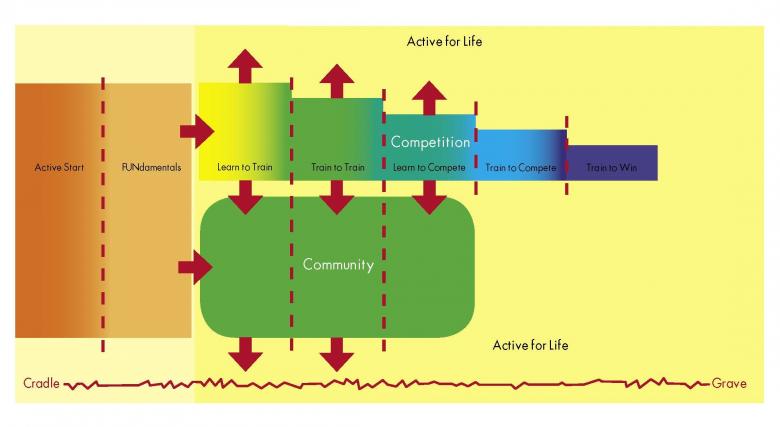 Special Olympics offers programs informed by the Long Term Athlete Development (LTAD) model which ultimately aims to promote fitness, physical literacy, and well-being.  By providing programs for athletes of all ages, including youth programming, Special Olympics aims to enrich the lives of individuals with intellectual disabilities by encouraging lifelong participation in sport.
The eight stages of LTAD outline a wide range of activities for individuals of all stages and abilities, from recreational activities at the community level which focus on having fun and remaining active, to high performance training and competition at national and international levels. 
While specific programs vary from community to community, Special Olympics Alberta provides sport opportunities at all levels of the LTAD model.  Active Start programs provide athletes ages 2-6 with an introduction to basic movement skills through play. FUNdamentals programs promote physical literacy for athletes beginning at age 6, and help to develop the skills to participate in sport programs throughout an athlete's life.
SOA provides opportunities in 18 official sports, as well as several other fitness clubs and activities.  These programs include community recreational sports which promote having fun and staying active, as well as more advanced programs which provide opportunities for competition nationally and internationally.
Ultimately, SOA strives to provide opportunities for sport participation for athletes of all ages and abilities.