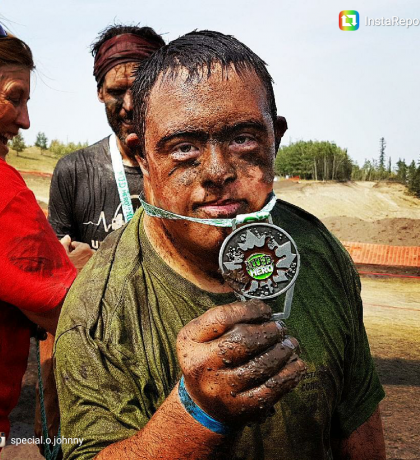 It was a weekend of muddy fun supporting Special Olympics at Canyon Ski Resort in Red Deer. 
On August 11 and 12, Red Deer hosted the Mud Hero Alberta event that saw thousands of Mud Hero warriors take on the Ultra 10K and 6K courses with Special Olympics Canada as their charity of choice. 
With six events across Canada in Ottawa, Montreal, Winnipeg, Halifax, Red Deer and Toronto, Mud Hero proudly spread awareness and raised funds for Special Olympics. 
In Red Deer alone, over $12,000 was raised from bag drop donations alone with the full donation from Mud Hero to be announced shortly. 
"This year we plan to support Special Olympics Canada in not only fundraising, but instilling confidence, self-esteem, physical activity, and an inclusive society to all athletes and Mud Heroes. We are so proud to support all the children, youth and adults within Special Olympics Canada and we look forward to an exciting summer of mud, fun, and community!"- Mud Hero's official statement on the Special Olympics Partnership
Special Olympics Alberta is incredibly thankful for this partnership! We also would like to recognize the 30 amazing Special Olympics and Law Enforcement Torch Run volunteers who helped at the event and the several Special Olympics teams with athletes, staff and volunteers taking on the Mud Hero courses. Even Special Olympics Alberta-St. Albert athletes, Josh Petrone conquered the course!
Mud Hero had such muddy fun with Special Olympics that they have chosen Special Olympics to be 2018's charity of choice again. You can already register for the 2018 event at www.mudhero.com. 
Check out photos from the August Mud Hero event in Red Deer or check out some great photos and videos on Special Olympics Alberta's social media.