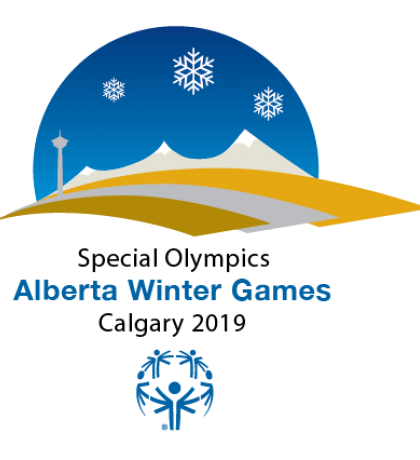 Calgary is in full force and ready to take on hosting the 2019 Special Olympics Alberta Winter Games for February 8 to 10, 2019. This event will feature over 900 athletes from across Alberta and N.W.T competing in eight sports: 5-pin bowling, alpine skiing, cross-country skiing, curling, figure skating, floor hockey, snowshoeing and speed skating.
With the support from Mount Royal University's chair of Information and Design, Ben Kunz and in collaboration with local Special Olympics athlete, Christopher Demchuk, the Calgary Games created the mark and legacy with the 2019 Winter Games.
"We are excited to see the energy and excitement that Calgary will bring to the Winter Games," said Johnny Byrne, president and CEO of Special Olympics Alberta.
"This city has a strong and proud history of supporting and celebrating Special Olympics. This is evident with our Games Organizing Committee who have been all involved with Special Olympics in various ways. I know that these games will provide a legacy for our future hosts to strive for."
The dedicated volunteers on the Games Organizing Committee have started to confirm details and are aiming to make this the best games experiences for athletes and fans. To do this, they need the complete support from the city to gain volunteers, sponsors and fans.
Support "Strength. Sport. Spirit." at 2019 Special Olympics Alberta Winter Games, go to 2019 Games website www.specialolympics.ca/2019-alberta-winter-games #Calgary2019