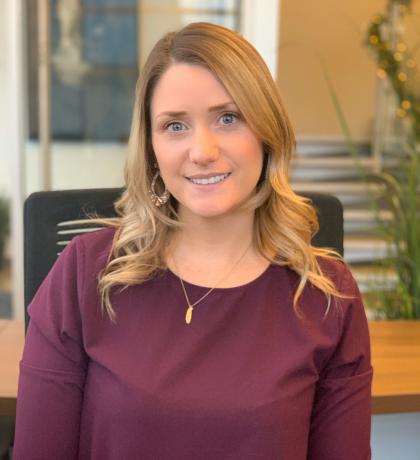 Empowering athletes to be leaders in their community is a priority for Special Olympics Alberta, and one of the key volunteers leading the movement is Caitlin Maguire.
For the past three years, Caitlin has been actively involved with the Special Olympics Alberta – St. Albert Athlete Leadership Committee.
More recently, she has taken on a role with the Provincial Athlete Leadership Input Council (ALIC) through facilitating meetings, mentoring athlete leaders, and assisting with any fundraising initiatives.
"I believe Special Olympics is important as it teaches many valuable life lessons, creates community, and is also a major support system for the athletes & volunteers," said Caitlin
One of the athletes that Caitlin has made a huge impact on is Dallas Sorken, the current Chair of the Provincial ALIC.
"Caitlin [has] helped me quite a bit, not only on the ALIC, but also on the St. Albert ALC," said Dallas. "She helped me on the ALIC by helping me with items to put on the agenda, [and] on the St. Albert ALC by organizing fundraisers and when it's time to do the fundraiser, making sure we have enough volunteers to do this fundraiser."
For Caitlin, volunteering is a blessing as she learns so much from the athletes and is inspired by both their dedication and commitment to achieving their goals.
She shared that she is proud of the athletes who continue to support each other throughout this time and that staying busy through things like athlete leadership has been important for the athletes.
Caitlin hopes to assist with more fundraising opportunities in the future through her continued involvement with the ALC.
"I would tell [anyone] to not hesitate and that they will get more out of volunteering than they can imagine."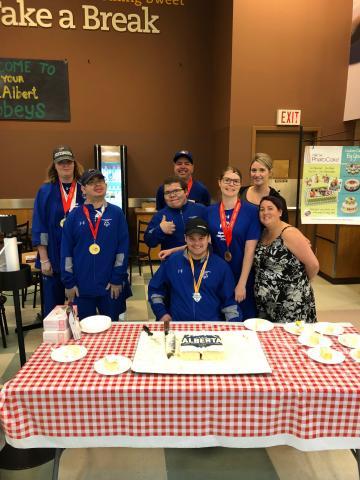 April 18-24 marks National Volunteer Week, and this year we want to emphasize how important our volunteers are to us by spotlighting them throughout the month. Profiles will be released Tuesdays and Thursdays to recognize people who continue to make an impact in the lives of our athletes.
Visit https://www1.specialolympics.ab.ca/abvolunteer-week/ to see everything we have planned for the month including events, profiles, videos, and a message board where you can share a message with a volunteer who has made an impact in your life.
If you're interested in volunteering, click here to begin your journey with Special Olympics Alberta!