News & Highlights
Due to recent developments tied to the coronavirus (COVID-19) and the heightened risks for people with intellectual disabilities and the elderly, Special Olympics Alberta-Red Deer has decided to cancel both out 5-pin bowling tournament and our rhythmic gymnastics qualifier.
Cancelling our events is disappointing and not a decision made lightly; however, we know that our love of sport does not compare to the importance of protecting the health of our athletes and the entire Special Olympics Alberta community.
Red Deer Polar Plunge 2020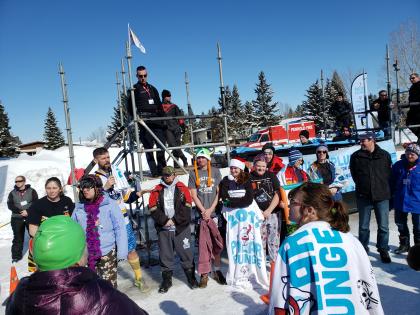 Red Deer once again be hosting the Polar Plunge this February! Join us in taking the plunge on February 29th by signing up today! 
Volunteer Appreciation Dinner
Special Olympics Alberta- Red Deer had it's Volunteer Appreciation Dinner 8th Dec and enjoyed entertainment from Dean Ray. Many long service awards were handed out and many others were recognized for their contribution to Special Olympics- Red Deer.
Congratulations Red Deer Volunteers!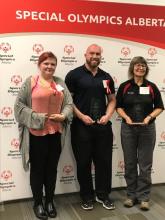 Three members of Special Olympics Alberta- Red Deer recieved prestigious awards at Special Olympics Alberta's annual Awards Luncheon. Chyanne Robertson was named Female Athlete of the Year, Marie Payne was given the Female Coach of the Year and Keenan Hollingsworth received the Rising Star award. Congratulations to these three valuable members of our Special Olympics community.
Red Deer Casino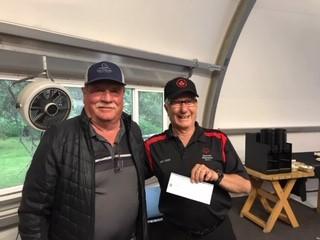 Special Olympics received $10k Friday, 9th August from the Cash Casino golf tournament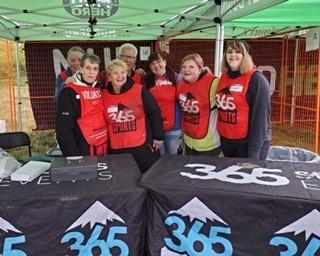 Mud Hero Red Deer
Special Olympics Alberta- Red Deer volunteers manned the bag check at the annual Mud Hero event in Red Deer August 10th and 11th.
Programs
Contact
Jerry Tennant
Ph: (587) 273-4672
E-mail: jerry@specialolympicsreddeer.ca
Mail:
4730 Ross Street
Red Deer, AB T4N 1X2