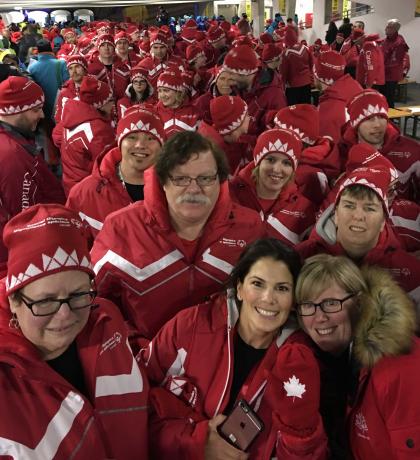 Special Olympics Team Canada is being recognized in the House of Commons on Parliament Hill on Wednesday November 29, 2017. Special Olympics Team Canada will be honoured by Prime Minister Justin Trudeau and Minister of Sports & Persons with Disabilities Kent Hehr for their accomplishments and performances at the 2017 Special Olympics World Winter Games!
We are excited for this incredible display of support from the Government of Canada!
Check out the action on Twitter #SOTeamCanada17 @SpecialOCanada @SpecialOAlberta @KentHehr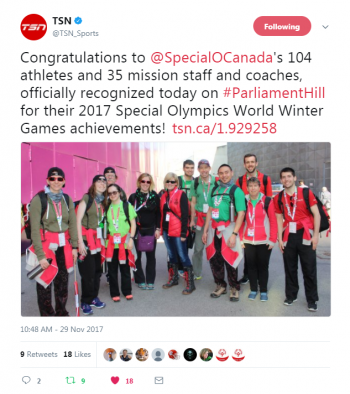 Watch the team be recognized, you can tune into CPAC on November 29, 2017 at 3 pm est. Congratulations to Team Canada, we are so proud of you!
Check out the full Goverment of Canada Media Advisory.
Here's the full reception of Team Canada by the House of Commons