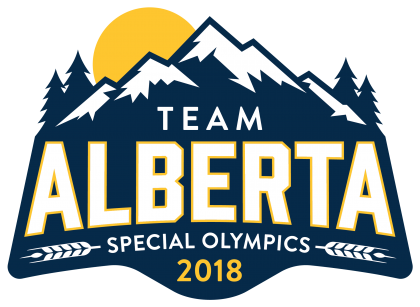 Athletics
All athletes are training three times a week, with some pushing five times a week. Each athlete has been training and meeting with their local coaches. Fitness testing have shown incredible improvements in health and strength.
Basketball
Basketball completed their sport specific training camp which included full day practices and learning new skills. With the support of Alberta Sport Development Centre (ASDC), the team learned how improve their exercises. They are looking forward to the start of their regular basketball program in March with Monday evening practices.
Bocce
Athletes have improved their fitness from their last test and have practices on Thursdays. April will be the start of outdoor and indoor practices and the group is looking forward to getting together and getting to know each other.
Golf
Golf completed their first training camp on February 24 and 25 which went very well. The group was able to share experiences which was an eye opener for one athlete that has not competed in nationals. The team found the mental training provided by ASDC spectacular and enjoyed golf yoga.
"We're well positioned and doing well,"- Head coach of golf, Bill McLaren.
Powerlifting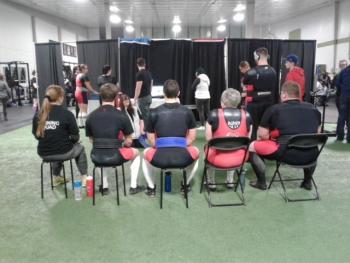 Powerlifters took part in the 100% Raw Powerlifting Federation Canada's Iron Challenge on February 17 in Medicine Hat.  All powerlifters competed in squat, bench and deadlifts and lifters proved their strength and identified areas for improvement in technical support. The team came together and enjoyed a full day sharing their love for powerlifting.
"These people are talented, competitive, motivated powerlifters. This was a mainstream meet in which we blended almost seamlessly.  As other lifters started to figure out who we were, I noticed some 'reformulating' in a few eyes." – Head coach of powerlifting, Sandy King, on her powerlifting athletes.
Rhythmic Gymnastics
The team is looking forward to their training camp on March 10. Training is going well and the girls are looking forward to Games.
Soccer
The soccer players are continuing their three times a week practices and monthly fitness testing which has also shown improvements each month for many athletes. Coach Clement is committed to get each player to their top condition and provides consistent and one-on-one feedback to ensure athlete improvement. The team's sport specific training camp is set for May 26 in Edmonton.
Softball
Softball has dedicated twice a week training with altered softball drills. The weather and lack of batting facilities has proven to be challenge for practices, but despite the setbacks, Coach Copp has seen good fitness improvements.
Swim
Swimmer took part in a swim meet in Red Deer in February and have shown overall improvement in swim times.
5 and 10-Pin Bowling
Bowlers continue to practice skills and bowlers competing in 5-pin are taking part in bowling qualifiers for the 2019 Provincial Games in Calgary. They will all come together in Edmonton for the Team Alberta 5 and 10-Pin Bowling training camp from March 23 to 25.