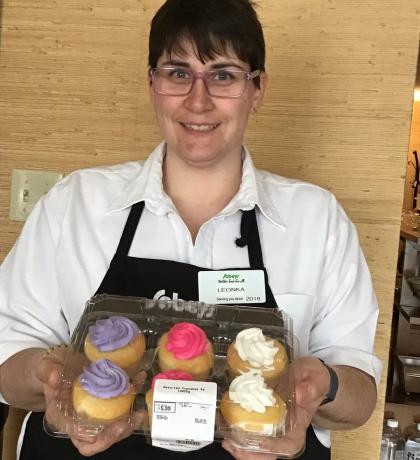 Sobeys, Safeway, Foodland, IGA, Urban Fresh and Thrifty Foods (excluding Quebec) want to raise $1 million in support of Special Olympics athletes across Canada.
ARE YOU UP FOR THE CHALLENGE?
From June 20 to July 3, you can help make a difference in the lives of Canadian children, youth and adults with an intellectual disability by making a mere $2 donation and/or rounding up your bill when you check out with your groceries.
Last year, customers donated more than $700,000, helping hundreds of athletes compete at Special Olympics Provincial Games, while also funding quality sports programming for 47,500 Canadians with an intellectual disability – of all ages and skill level - in communities across the country.
Help us reach our $1 million goal this year, so we can transform more lives through sport! 100 percent of all funds raised will directly benefit Special Olympics athletes.
MARK YOUR CALENDAR: SATURDAY JUNE 22 SUMMER FOOD FAIR
On Saturday, June 22, Sobeys and Safeway stores across Alberta will host Sobeys' second national Food Fair in partnership with Special Olympics. Visit your local store, try some summer samples, meet local athletes and have your donation to Special Olympics go TWICE as far, with Sobeys Inc. MATCHING all donations up to $150,000.
When: June 22, 11:00 a.m.-3:00 p.m.
Where: Sobeys and Safeway (see list below)
Who: Anyone is welcome. 
What: Try summer samples and chat with athletes who'll be visiting select stores to share their medals and the impact Special Olympics has had on their lives.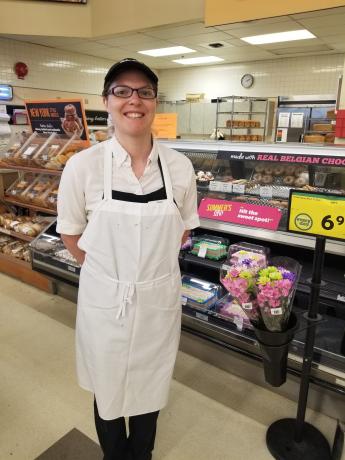 Sobeys, a dedicated partner since 2016, helps Special Olympics athletes, families and coaches eat better and feel better with nutrition guides, cooking classes and fresh, accessible food.
In Alberta, 22 stores will have local Special Olympics Alberta athletes and coaches help hand out healthy food samples and are ready to show off their medals and talk about their amazing accomplishments from 11 a.m. to 3 p.m. on June 22:
Sobeys Airdrie:  65 MacKenzie Way SW #100, Airdrie, AB

Sobeys Brooks: 550 Cassils Rd W, Brooks, AB

Safeway Bonavista Shopping Plaza: 755 Lake Bonavista Dr SE #1, Calgary, AB

Safeway Crowfoot: 99 Crowfoot Crescent NW, Calgary, AB

Safeway Montgomery: 5048 16 Ave NW, Calgary, AB

Safeway Odgen: 7740 18 St SE, Calgary, AB

Sobeys Cranston: 356 Cranston Rd SE, 3000, Calgary, AB

Safeway Cornerstone: 6800 48 Ave #200, Camrose, AB

Safeway Cochrane: 304 Fifth Ave, Cochrane, AB

Safeway CAllingwood: 6655 178 St NW #600, Edmonton, AB

Safeway Heritage: 2304 109 St NW, Edmonton, AB

Safeway Oliver: 11410 104 Ave NW, Edmonton, AB

Sobeys Lewis Estates: 1030 Webber Greens Dr NW, Edmonton, AB

Sobeys Walker: 5309 Ellerslie Rd SW, Edmonton, AB

Sobeys Lacombe: 5115 48 St, Lacombe, AB

Safeway Leduc: 6112 50 St, Leduc, AB

Safeway Medicine Hat Mall: 3292 Dunmore Rd SE, Medicine Hat, AB

Sobeys Olds: 6700 46 St #300, Olds, AB

Safeway Port O'Call Mall: 4408 50 Ave, Red Deer, AB

Sobeys Nottingham: 688 Wye Rd, Sherwood Park, AB

Sobeys Spruce Grove: 11 Westway Rd, Spruce Grove, AB

Sobeys St. Albert: Saint Albert Trail, 392 Mission Ave, St. Albert, AB
Visit www.specialolympics.ca/sobeys for full campaign details.