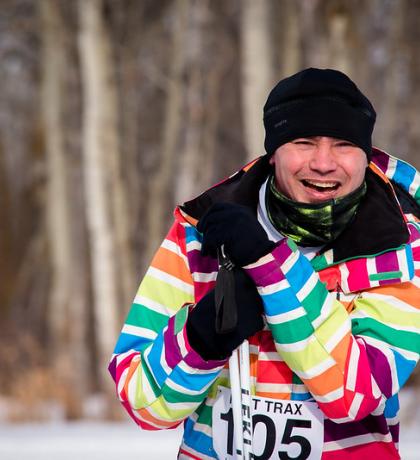 Athlete Ambassador Position
Tourism Calgary is thrilled to have secured the Special Olympics Canada Winter Games Calgary 2024 (SOCWG Calgary 2024) for the city from February 27 to March 2, 2024. The Games Organizing Committee (GOC) is seeking up to two local Special Olympic Athletes to serve as Athlete Ambassadors to support the continued momentum of the event.
The Athlete Ambassador(s) will aid in the promotion and awareness of SOCWG Calgary 2024, while offering their unique insight and experiences as a Special Olympics athlete. The successful candidate(s) will work with a variety of key contributors and community partners through event promotions, public speaking (school programs, receptions, etc.), media interviews, social media content creation, disability-inclusion advocacy and awareness, and other Games and community profiling events and activities. The Athlete Ambassador(s) will be a former or current athlete who has participated in Special Olympics at a local, provincial, national or world level, and is currently local to the Calgary region.
Tourism Calgary values diversity of expertise, talent and opinion which creates an innovative and collaborative environment. We are committed to a respectful and inclusive workplace and welcome applications from all qualified individuals. As an inclusive employer, please let us know if you require an accommodation during the hiring process. If you are selected for an interview, we will be in touch regarding your request.
Are you interested in this position? 
Read this PDF and send a cover letter and resume by Wednesday, May 10, 2023 to:
 
Roxanne Wideen, Director, HR, Tourism Calgary
Email: roxannew@tourismcalgary.com