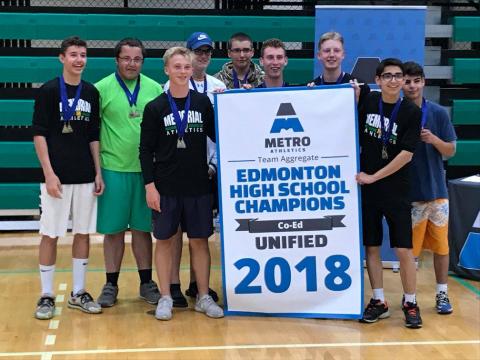 Metro Edmonton High School Athletics is proudly hosting Unified Metro Unified Jamboree competition on May 28 which will have sport competition in bocce, basketball and bean bag toss. Teams will comprise of high school students from Edmonton and area. 
Special Olympics Unified Sports brings together students with and without intellectual disabilities to train and compete on the same sports team. This program is brought in partnership with the Alberta Schools' Athletic Association. 
Come cheer on our Unified teams!