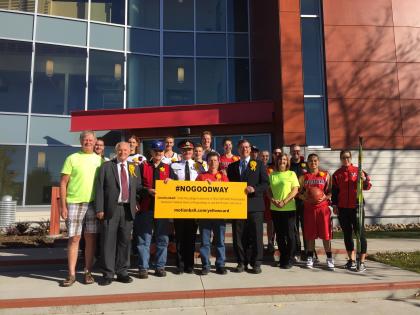 News & Highlights
- 2018/2019 Schedule is now up! Please see the attached documents (in the downloads section below) for exact dates, times, and prices.
- Christmas Dinner for all athletes and volunteers: Dec. 1, 12:00 p.m. at Centra Cam
Kodiaks Game: Dec. 7, free tickets for Special Olympics athletes and staff - compliments of ATCO Gas. Please sign up by Nov. 30, at sports programs, tickets will be distributed at the game.
Programs
Contact
Chair / Media Coordinator - Carol Wideman
P: 780-608-0715 (cell) / 780-672-6408 (home)
E: widema7@telus.net
Chair Assistant - Lisa Hoecherl
P: 780-878-5060
E: lhoecherl@gmail.com
Vice Chair - Faye St. Onge
P: 780.226.5757
E: bloux150@telus.net
Secretary - Joyce Wrubleski
P: 780-679-4277
E: wwrubles@cable-lynx.net
PROGRAMS - Jim Ofrim
P: 780-608-5706
E: jrofrim@hotmail.com
VOLUNTEERS - Kathie Bailey
P: 905-259-4063
E: kathiebailey75@gmail.com
Sports/ RegistrationS / Young Athletes - Jason Delwo
P: 780-679-5771
E: jdelwo@gmail.com
Young Athletes - lyndsey Delwo
P: 780-678-6117
E: lyndsey@centralagencies.com
Fund Development - Michelle Majeski
P: 780-678-5945
E: mmajeski@xplornet.ca
Web / Social Media - Lucas Banack
P: 780-679-6452
E: banacklucas@gmail.com
Banquet Coordinator - Jackie Lindberg
P: 780-679-5743
E: jrlind@telus.net or Cove@centracam.ca
Event Coordinator - Katie Hauser
P: 780-781-4875
E: katiehauser11@gmail.com
Event Volunteer Coordinator - Michele panas
P: 780-679-9033
E: bunkerexpress@hotmail.com
AMC Member - Graham Wideman
P: 780-679-8384
E: gwideman@telusplanet.com
AMC Member - Kelly Willis Arial
P: 780-781-5967
E: kellywillis31@hotmail.com
Athlete representative- Jon Gurr
P: 780-781-8791