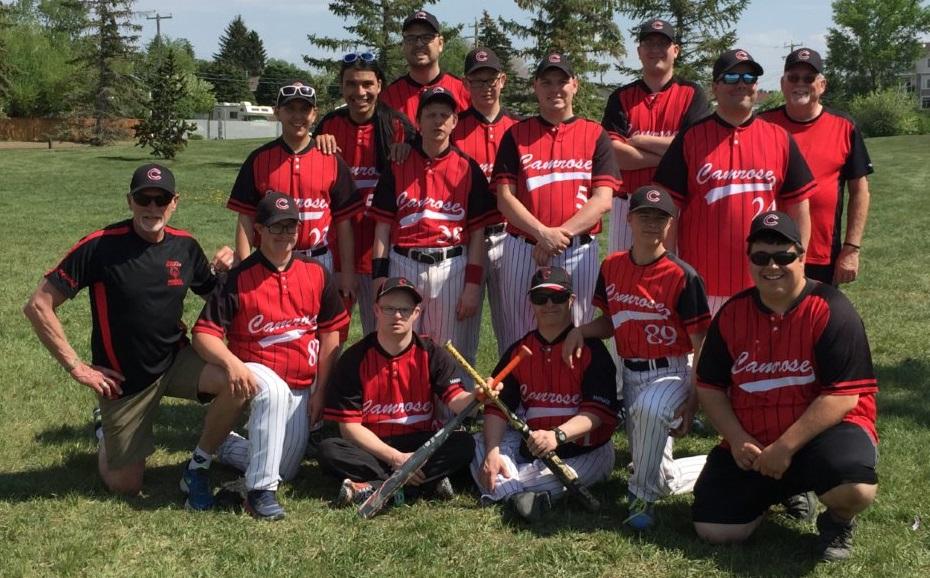 Special Olympics Alberta-Camrose is looking forward to 2021 and  connecting in fun and creative ways
Polar Plunge
Camrose Police Chief Dean LaGrange and Special Olympics Alberta Director of Business Development and LETR Lorrie Sitler have bravely offered to have two Special Olympics Alberta-Camrose athletes dump ice water over their heads all to generate awareness and funds for Special Olympics. (date, tbd)
Peak Program
Special Olympics Alberta is offering the virtual PEAK program until March 18. Athletes can sign up anytime. Visit www.specialolympics.ab.ca/camrose and click on PEAK, then scroll down to register.
Young Athletes Virtual Hybrid Program
Feb 6th - Mar 27th, Saturdays 10:00am - 11:00am. Sign up: https://bit.ly/3rDHH56
Peak Non-Virtual Paper Program
An offline option for those who prefer a paper format. Includes weekly activities, exercises and nutrition material. Resistance bands along with an exercise sheet is included. Packages will be mailed directly to athletes if they call or email Carol to register: 780-608-0715 widema7@telus.net
Larry Gibson Memorial Fun Walk-Run for Special Olympics Alberta - Camrose
Complete your walk anytime between May 1 - 4 2021. Emphasis will be on staying connected, staying active while physical distancing, wearing masks and remembering the contributions Larry made to Special Olympics.
Pledge sheets (optional) will be mailed out to athletes. 
3km walk-run = approx. 4,000 steps
9km walk-run = approx. 12,000 steps
LET'S STAY CONNECTED
Fall and Winter sports
Walk-Run, 5-Pin Bowling, Curling, Functional Fitness, Active-Start & FUNdamentals and Basketball.
Fundraising
This year, we took part again in Staples Canada's annual Give A Toonie. Share A Dream. campaign and Sobeys Check-stand fundraising campaign. 
As is now a tradition on July 20th we also got involved in the Tim Hortons Day of Inclusion to try out some delicious doughnuts! 
Contact
Chairperson - Carol Wideman
P: 780-608-0715
E: SOACamrose@gmail.com