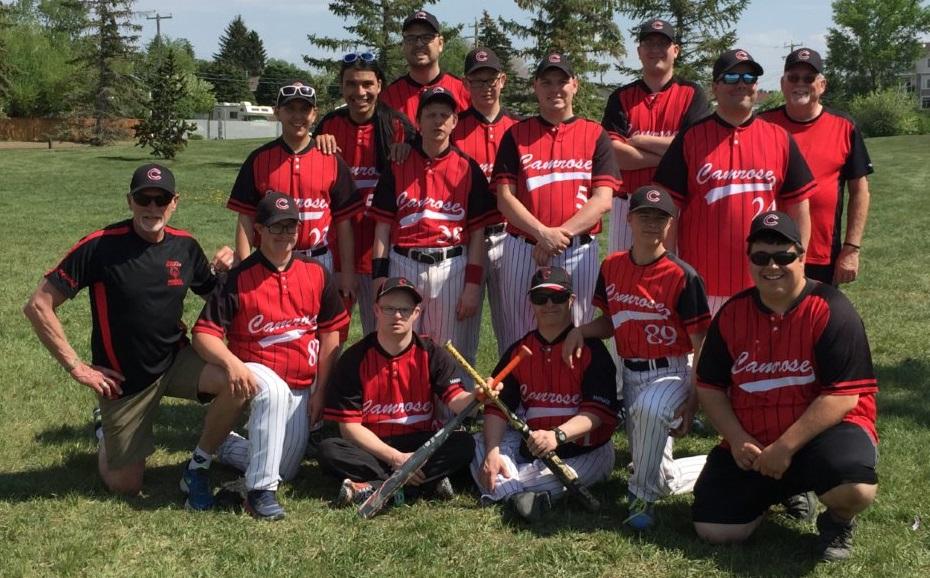 Hello Special Olympics Camrose athletes, volunteers, caregivers and supporters.
Special Olympics Camrose Affiliate is suspending all sports programs and all indoor practices until March 31, 2020; including cancelling our 5 – pin bowling tournament scheduled for Mar. 28, 2020.
All money collected will be reimbursed.
Due to coronavirus concerns and the close proximity for individuals that our sports programs create, we will venture to error on the side of caution and cancel all programs at this time.
Re: Spring and Summer Sports, please go ahead and complete your athlete's online registration for May and June's sports.  
You will be contacted prior to April 7, 2020, 'Pay Your Fees Night', at Centra Cam with an update.
Stay healthy,
Warm regards,
Special Olympics Camrose Affiliate
Larry Gibson Memorial Fun Walk-Run
Join us on May 2nd for the 3rd Annual Larry Gibson Memorial Fun Walk-Run! Participants will run/walk the large loop around Mirror Lake in memory of our beloved volunteer Larry Gibson, who passed away on April 25 2017. This year, our goal is to have 100 participants and to raise $10,000.
2019-2020 Fall and Winter sports have started.
Walk-Run, 5-Pin Bowling, Curling, Functional Fitness, Active-Start & FUNdamentals and Basketball.
Christmas Party for athletes and volunteers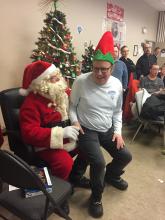 We had a great time at our last athlete and volunteer Christmas party! 
Join us again this year on December 7th at Centra Cam.
Fundraising
This year, we took part again in Staples Canada's annual Give A Toonie. Share A Dream. campaign and Sobeys Check-stand fundraising campaign. 
As is now a tradition on July 20th we also got involved in the Tim Hortons Day of Inclusion to try out some delicious doughnuts! 
Contact
Chairperson - Carol Wideman
P: 780-608-0715
E: widema7@telus.net
Chair Assistant - Lisa Hoecherl
P: 780-878-5060
E: lhoecherl@gmail.com
Vice Chair - Faye St. Onge
P: 780.226.5757
E: bluox150@telus.net
Treasurer- val boettger
P: 780-608-5664
E: val.boettger@gmail.com
Secretary - Joyce Wrubleski
P: 780-781-2237
E: wwrubles@cable-lynx.net
PROGRAM coordinator - Jim Ofrim
P: 780-608-5706
E: jrofrim@hotmail.com
VOLUNTEER coordinator -
Registration coordinator/ Young Athletes coordinator - Jason Delwo
P: 780-679-5771
E: jdelwo@gmail.com
Young Athletes coordinator - lyndsey Delwo
P: 780-678-6117
E: lyndsey@centralagencies.com
Fund Development coordinator - jillian wideman-lyon
P: 780-781-8787
E: jwidemanlyon@hotmail.com
media/web page/social media coordinator -
appreciation coordinator- kelly willis arial
P: 780-781-5967
E: kellywillis31@hotmail.com
Banquet Coordinator - Jackie Lindberg
P: 780-679-5743
E: jrlind@telus.net or ldcoor@centracam.ca
Event Coordinator - Katie Hauser
P: 780-781-4875
E: katiehauser11@gmail.com
Event Volunteer Coordinator - Michele panas
P: 780-679-9033
E: bunkerexpress@hotmail.com
committee Member - Graham Wideman
P: 780-679-8384
E: gwideman@telusplanet.com
Athlete representative- Jon Gurr
P: 780-781-8791