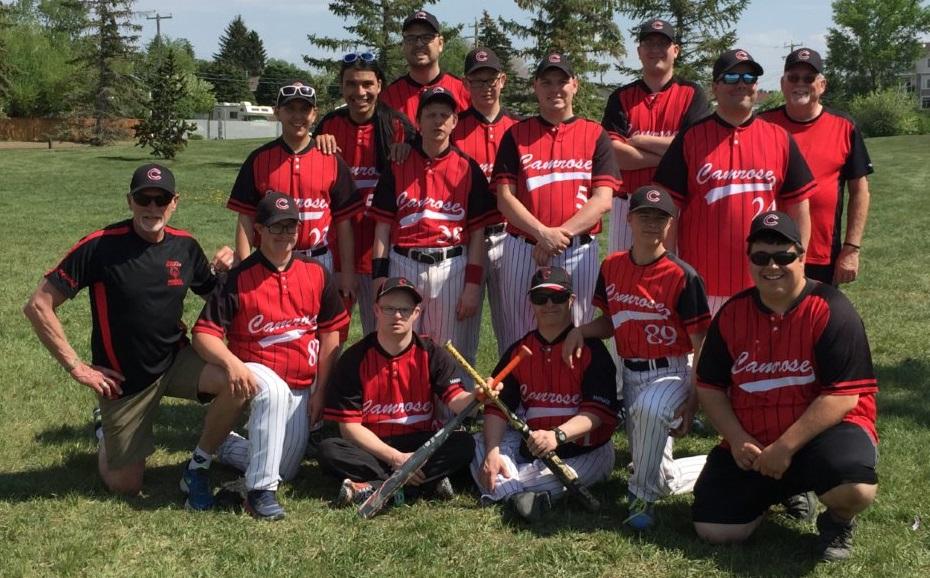 2019-2020 Fall and Winter sports have started.
Walk-Run, 5-Pin Bowling, Curling, Functional Fitness, Active-Start & FUNdamentals and Basketball.
Christmas Party for athletes and volunteers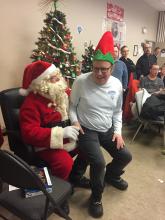 We had a great time at our last athlete and volunteer Christmas party! 
Join us again this year on December 7th at Centra Cam.
Fundraising
This year, we took part again in Staples Canada's annual Give A Toonie. Share A Dream. campaign and Sobeys Check-stand fundraising campaign. 
As is now a tradition on July 20th we also got involved in the Tim Hortons Day of Inclusion to try out some delicious doughnuts! 
Contact
Chairperson - Carol Wideman
P: 780-608-0715
E: widema7@telus.net
Chair Assistant - Lisa Hoecherl
P: 780-878-5060
E: lhoecherl@gmail.com
Vice Chair - Faye St. Onge
P: 780.226.5757
E: bluox150@telus.net
Treasurer- val boettger
P: 780-608-5664
E: val.boettger@gmail.com
Secretary - Joyce Wrubleski
P: 780-781-2237
E: wwrubles@cable-lynx.net
PROGRAM coordinator - Jim Ofrim
P: 780-608-5706
E: jrofrim@hotmail.com
VOLUNTEER coordinator - michelle majeski
P: 780-678-5945
E: mmajeski@xplornet.ca
Registration coordinator/ Young Athletes coordinator - Jason Delwo
P: 780-679-5771
E: jdelwo@gmail.com
Young Athletes coordinator - lyndsey Delwo
P: 780-678-6117
E: lyndsey@centralagencies.com
Fund Development coordinator - jillian wideman-lyon
P: 780-781-8787
E: jwidemanlyon@hotmail.com
media/web page/social media coordinator - Lucas Banack
P: 780-608-8323
E: banacklucas@gmail.com
appreciation coordinator- kelly willis arial
P: 780-781-5967
E: kellywillis31@hotmail.com
Banquet Coordinator - Jackie Lindberg
P: 780-679-5743
E: jrlind@telus.net or ldcoor@centracam.ca
Event Coordinator - Katie Hauser
P: 780-781-4875
E: katiehauser11@gmail.com
Event Volunteer Coordinator - Michele panas
P: 780-679-9033
E: bunkerexpress@hotmail.com
committee Member - Graham Wideman
P: 780-679-8384
E: gwideman@telusplanet.com
Athlete representative- Jon Gurr
P: 780-781-8791