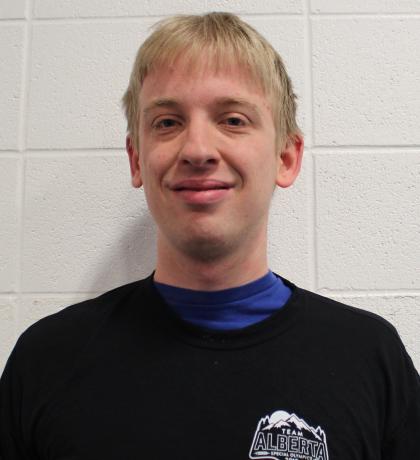 The Global Day of Inclusion on July 21 recognized Special Olympics' 50th Anniversary and celebrated inclusion and empowerment through sport.
For someone with an intellectual disability, the opportunity to live their full potential is one of the greatest benefits of inclusion.
One of the athletes who is inspiring global inclusion is Edmonton athlete, Tyler Tetlock.
22-year-old Tyler Tetlock is a softball player for Team Alberta who is set to make his National stage debut next week at the 2018 Special Olympics Canada Summer Games in Antigonish, Nova Scotia.
For the past six years Tetlock has been stepping up to the plate and hitting it out of the park for Special Olympics Alberta – Edmonton softball.
"T Man," as he is known in the dugout, has been a Special Olympics athlete for twelve years competing in a variety of sports including bowling and floor hockey, as well as basketball, which he played for nearly ten years.
"It's my favourite sport to play," said Tetlock, on softball. "It's a fun sport."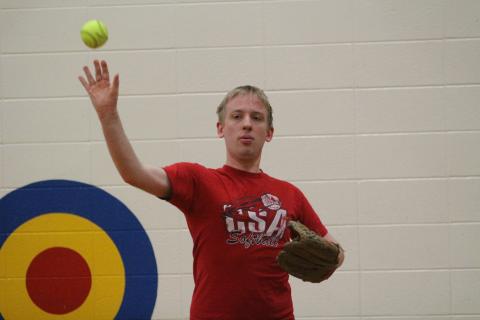 Tetlock is a huge fan of former Toronto Blue Jays slugger, José Bautista, whom he admires for being a great ball player and for his ability to hit home runs.
He currently has his sight set on hitting home runs like his idol, but he envisions a future calling games as a sports broadcaster.
In his spare time Tetlock has been volunteering at the Re-Use Centre twice a week for over a year.
He also enjoys spending time with his friends doing a variety of activities ranging from working out to hanging out at West Edmonton Mall playing mini-putt.
Tetlock is a music fan who enjoys listening to Bryan Adams and his favourite band, Nickelback.
Being selected for Team Alberta means a lot to Tetlock and he is excited to compete alongside his teammates.
"I am proud to represent my province," said Tetlock. "I attend practices and workouts and encourage my teammates all the time."
When asked about what he was looking forward to in Nova Scotia Tetlock stated, "[I'm] looking forward to pitching for my team and hanging out with my friends."
Training for nationals is well underway with Tetlock training once a week at Propel, working out and swimming with his friends, as well as playing floor hockey with Special Olympics once per week.
Tetlock's involvement with Special Olympics has helped him learn multiple sports and form bonds with his teammates who have become lifelong friends.
"Special Olympics makes me feel good," said Tetlock. "I made so many friends in Special Olympics."
A young slugger, Tetlock is part of the next generation of athletes who will motivate others to choose to include through his commitment to sport.
Individuals with intellectual disabilities are done being left behind. We're ready to show the world the power of inclusion. Our athletes are up for the challenge. Are you? #ChallengeAcceptedSOC
Refer a friend or family member today to your local Special Olympics Alberta affiliate.