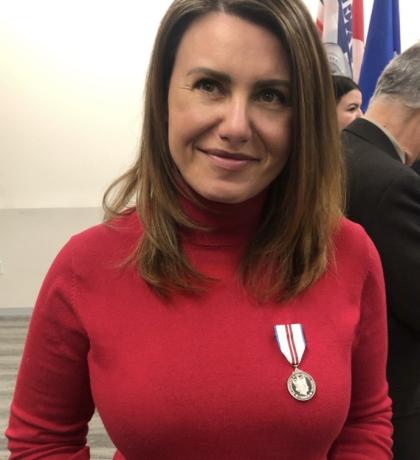 We're proud to announce that our CEO, Sue Gilchrist, was awarded the 2022 Queen Elizabeth II's Platinum Jubilee Medal (Alberta) in partnership with the Edmonton Chamber of Voluntary Organizations.
Sue is a long-time advocate for inclusive education, life supports, and sports for persons living with physical and intellectual disabilities. Through her work at Special Olympics Alberta, Sue continues to drive her community and work to highlight inequities that people with disabilities face.
"I am honoured to be selected as a recipient of this prestigious award." - Sue Gilchrist
Congratulations, Sue!