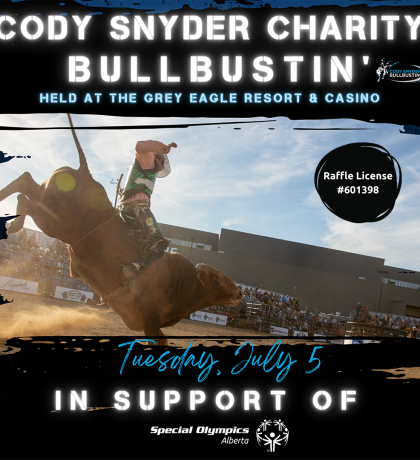 The draw for the Bullbustin 50/50 raffle took place on July 5th during the event.
Amount won: $6,875
The winning ticket number: D-4640
CONGRATULATIONS TO THE WINNER, Christopher taylor!
Thank you to everyone who purchased tickets! Be sure to look out for our next 50/50 at soa5050.ca
Thank you so much again to our friends at Wolseley and Bullbustin for choosing us as their charity of choice! It was a blast and the funds raised will help our athletes continue to play the sports they love!