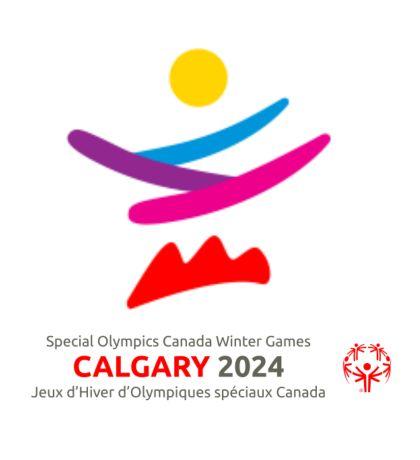 2024 Team Saskatchewan will attend the Special Olympics Canada Winter Games in Calgary, Alberta in February 2024. The team will consist of 8 different sports, and include 48 athletes, 21 coaches, and 7 mission staff.
The athletes competing on Team Sask. at the 2024 SOC Winter Games will be working towards qualifying for the Special Olympics World Winter Games in 2025.
Representing Saskatchewan at a national competition is something our athletes work toward for their entire sport career. There are many opportunities for you to be a part of their journey. From supporting training to helping clothe our athletes, there is a sponsorship level for you. Be a part of the 2024 Special Olympics Team Sask journey today by donating to the team or by drafting one of our incredible athletes!
Congratulations to the following 2024 Team Sask. athletes, mission staff, and coaches:
2024 Team Saskatchewan - Coaches and Mission Staff
Name:
Community:
Sport:
Position:
Rhonda Penno
Regina
5-Pin Bowling
Head Coach
Janice Hamm
Saskatoon
5-Pin Bowling
Head Coach
Jo-Ann Paxman
Weyburn
5-Pin Bowling
Head Coach
Stephen Lewry
Moose Jaw
5-Pin Bowling
Assistant Coach
Janice Weber
Humboldt
5-Pin Bowling
Assistant Coach
Carl Kruger
Saskatoon
5-Pin Bowling
Assistant Coach
Rick Sanden
Regina
Alpine Skiing
Head Coach
Rachelle Foster
Swift Current
Alpine Skiing
Mission Staff
Brian Kjelshus
Melfort
Curling
Head Coach
Jodie Moore
Melfort
Curling
Assistant Coach
David Czerniak
Regina
Figure Skating
Head Coach
Laurie Carpenter
Regina
Figure Skating
Mission Staff
Sheldon Dean
Regina
Floor Hockey
Head Coach
Jason Johnson
Regina
Floor Hockey
Assistant Coach
David Wanner
Swift Current
Floor Hockey
Assistant Coach
Tyler Kowalski
Prince Albert
Floor Hockey
Mission Staff
Barb Degenstien
Saskatoon
Cross Country Skiing
Head Coach
Kent Yuzik
Swift Current
Cross Country Skiing
Mission Staff
Eric Lautsch
Saskatoon
Snowshoeing
Head Coach
Jackie Powell
Swift Current
Snowshoeing
Assistant Coach
Larry Fast
Saskatoon
Speed Skating
Head Coach
Angela Wright
Swift Current
Speed Skating
Mission Staff
Ben Lozinsky
Regina
Chef de Mission
Jaret Dezotell
Regina
Team Manager
2024 Team Saskatchewan - Training Coaches
Name:
Community:
Sport:
Karen Graham
Prince Albert
Bowling
Lynda Lemay
Swift Current
Bowling
Becky Ell
Humboldt
Figure Skating
Karinne Seiferling
Nipawin
Floor Hockey