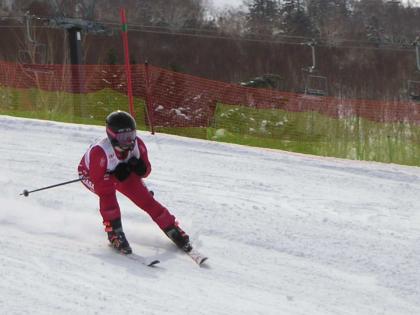 Special Olympics programming is divided into two major streams: Community Programs and Competition Programs.
Community Programs
Community programs take place at the local level. They are run by volunteers and coaches and overseen by Special Olympics Saskatchewan. Programs can include a wide range of activities, from team sports for youth and adults such as basketball, bowling, and floor hockey, all the way to play-based programs designed for children, such as Active Start and FUNdamentals.
For more information about our local programs, please visit our community pages.
Competition Programs
Competitive programs typically practice more than once a week and travel to other communities to engage in competitions. These sport programs focus more on increasing sport skills and competitive skills, improving physical fitness and conditioning, and preparing for competition.  Special Olympics Saskatchewan offers multiple sanctioned competitive opportunities for our athletes each year. 
IF YOU ARE HOSTING A SPECIAL OLYMPICS COMPETITION IN SASKATCHEWAN YOU ARE REQUIRED TO HAVE IT SANCTIONED.  
In order to have a competition sanctioned, you must fill out the below sanctioning form.
Types of Competitive Programs
Competitive programs begin at the local level, and depending on an athlete's interest and abilities, there are opportunities to compete at regional, provincial/territorial, national and international levels.
Divisioning for Competition
The fundamental difference that sets Special Olympics competitions apart from those of other sports organizations is that athletes of all ability levels are encouraged to participate. Events are structured so that athletes compete with other people of similar ability in equitable divisions.