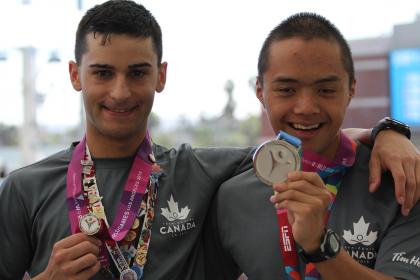 The World Games are flagship events for the Special Olympics movement. They take place every two years and alternate between summer and winter Games. The Games can be the world's largest sporting event of the year. Thousands of athletes, coaches, volunteers and supporters attend to see and cheer the skills and accomplishments of people with an intellectual disability.
The World Games feature more than a week of grueling, yet inspiring, competition among thousands of athletes. Through media coverage of the Games, the stories and achievement of our athletes are seen by millions of people worldwide.
Special Olympics Games are an important part of our organization's history, identity, and athlete journey. Our team will be working hard to rebuild our Games pathway so that athletes and District teams can once again reach towards their competitive goals.
Special Olympics Game Frequently Asked Questions
When are the next Special Olympics World Games?
The next Special Olympics International World Games expected are:
2023 Special Olympics International World Summer Games in Berlin, Germany
2025 Special Olympics International World Winter Games in Turin, Italy
2019 World Games