After 24 years with Special Olympics Saskatchewan and Ontario, Juli Prokopchuk-Brattan is adding another title to her resume: assistant chef de mission for Special Olympics Team Canada 2021.
Currently the Manager, Major Games and Competitions for Special Olympics Ontario, Prokopchuk-Brattan has held various roles in the Canadian movement, including team manager at the Special Olympics World Winter Games Austria 2017.
"I've had the opportunity to learn from the best and look forward to using that experience to ensure Special Olympics Team Canada is more than ready for 2021," said Prokopchuk-Brattan. "Working with the team's chef de mission, Charity Sheehan, will also be an incredible opportunity for me as she has so much experience and passion and is so well-respected within our organization. She will be a great mentor for me over the next 18 months."
As the assistant chef de mission, Prokopchuk-Brattan wants to ensure all athletes, coaches and mission staff have the resources they need to perform at the best of their ability.
Having coached a number of sports at varying levels, Prokopchuk-Brattan understands the commitment and hard work that goes into being a high performance athlete and coach – but also understands the importance of having fun.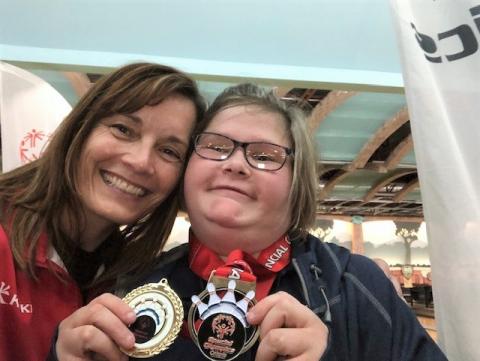 "You can work hard and give everything you have to your sport, but you can also have fun doing it," she said. "Having fun and enjoying the overall sports and Games experience is what is most important to me, so I will ensure it is a part of our team going to the Special Olympics World Winter Games."
Special Olympics Team Canada 2021 chef de mission Charity Sheehan is excited to have Prokopchuk-Brattan as part of the team heading to Sweden.
"Juli brings years of leadership and Games experience that will be a tremendous asset," said Sheehan. "I look forward to learning from her and being on this journey together."
The Special Olympics World Winter Games take place in Sweden February 6 to 12, 2021.
The rest of the Special Olympics Team Canada 2021 roster will be announced following the Special Olympics Canada Winter Games Thunder Bay 2020.