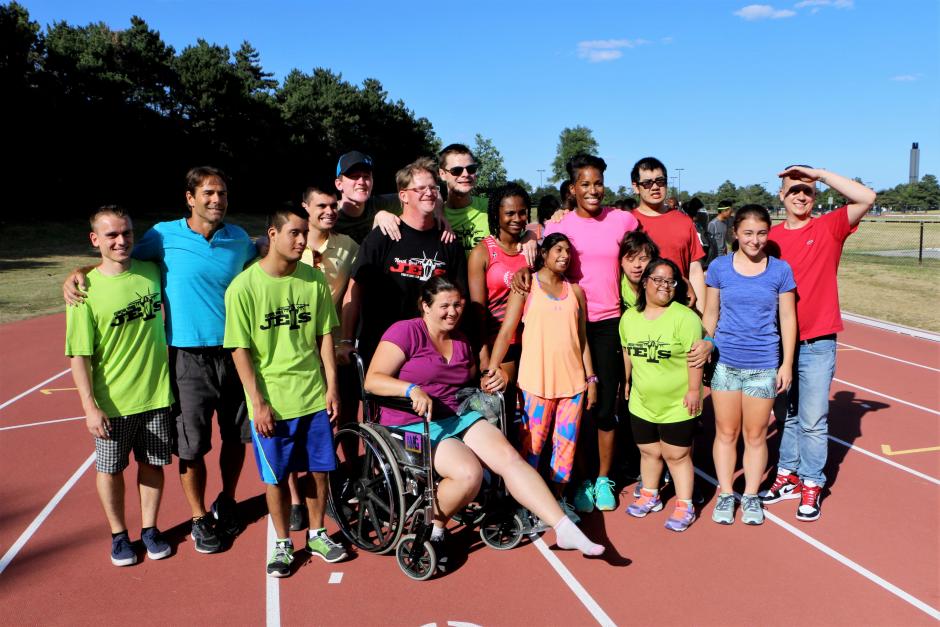 Special Olympics athletes in Toronto were thrilled to have the opportunity to train with celebrities in their prospective sports earlier this year.
In June, five Special Olympics swimmers based in the Greater Toronto Area trained with four-time Olympic medalist Penny Oleksiak at the University of Toronto Athletic Centre. And in July, the North York Jets track team was joined by dual-season Olympian Phylicia George at the York University Track and Field Club.
Both training sessions garnered media attention. The Toronto Star and CTV's The Social attended Oleksiak's training session – with The Social host and Champions Network member Lainey Lui hopping in the pool to train with them. CTV News attended George's session to interview the Olympian as well as local athletes.
Special Olympics Ontario swimmer Gohulan Rajalingam previously met Oleksiak during an induction ceremony at the Toronto Sports Hall of Fame and was eager to get in the pool and train with her in June. He, along with the other four athletes, completed drills lead by the swim star, asked her advice and took photos with her, which they posted to their social media channels.
"It's comfortable," Gohulan told The Social about training with the Olympic athlete.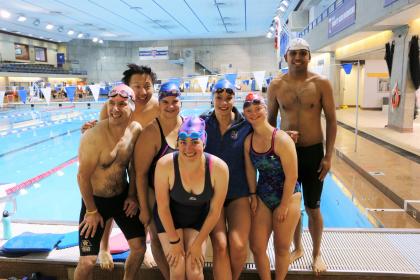 George lead the North York Jets track team through a warm up, drills and was even challenged to a race by one of the athletes.
"I love to run and these athletes love to run as well and I think us coming together is really showing the power of inclusion," George told CTV News that night.
Athletes, parents and coaches spent time getting photos with the track star and were grateful for the incredible opportunity.
Both training sessions were a resounding success and provided lasting memories for athletes.  
Special Olympics Canada would love to continue creating these opportunities for athletes with members from the Champions Network. 
If you're interested in sharing your expertise and helping Special Olympics athletes reach their goals, ask us about leading a celebrity training session.
Check out the news coverage here: